Maybe the only thing better than a newly landscaped yard with brand new grass, plants, trees, structures, and pathways is realizing six months or six years later that it still looks like new!
Our landscape maintenance services will keep your property looking fresh, green, new, and vibrant. We'll come by to freshen things up and keep everything in place as often as you'd like – even weekly.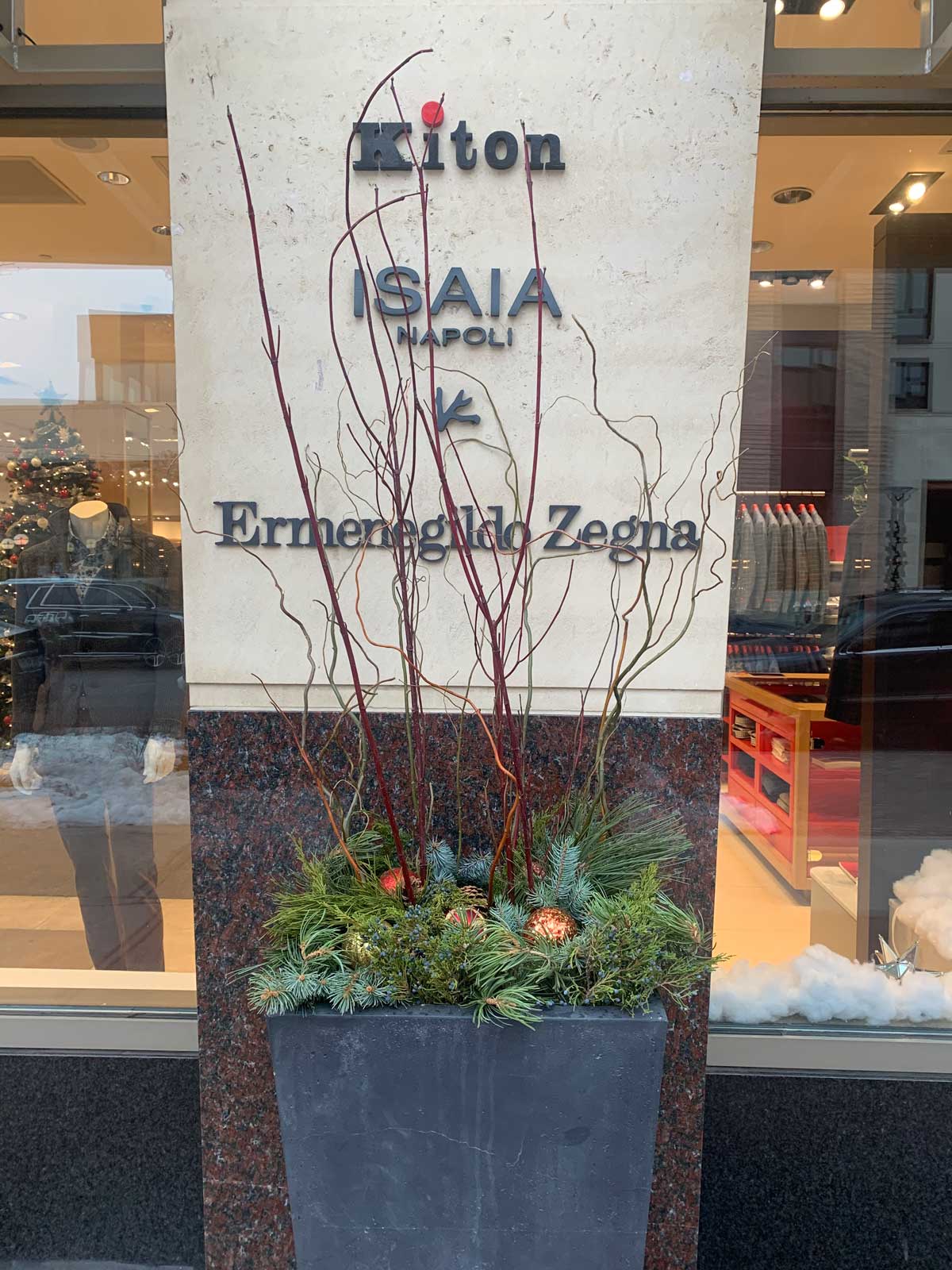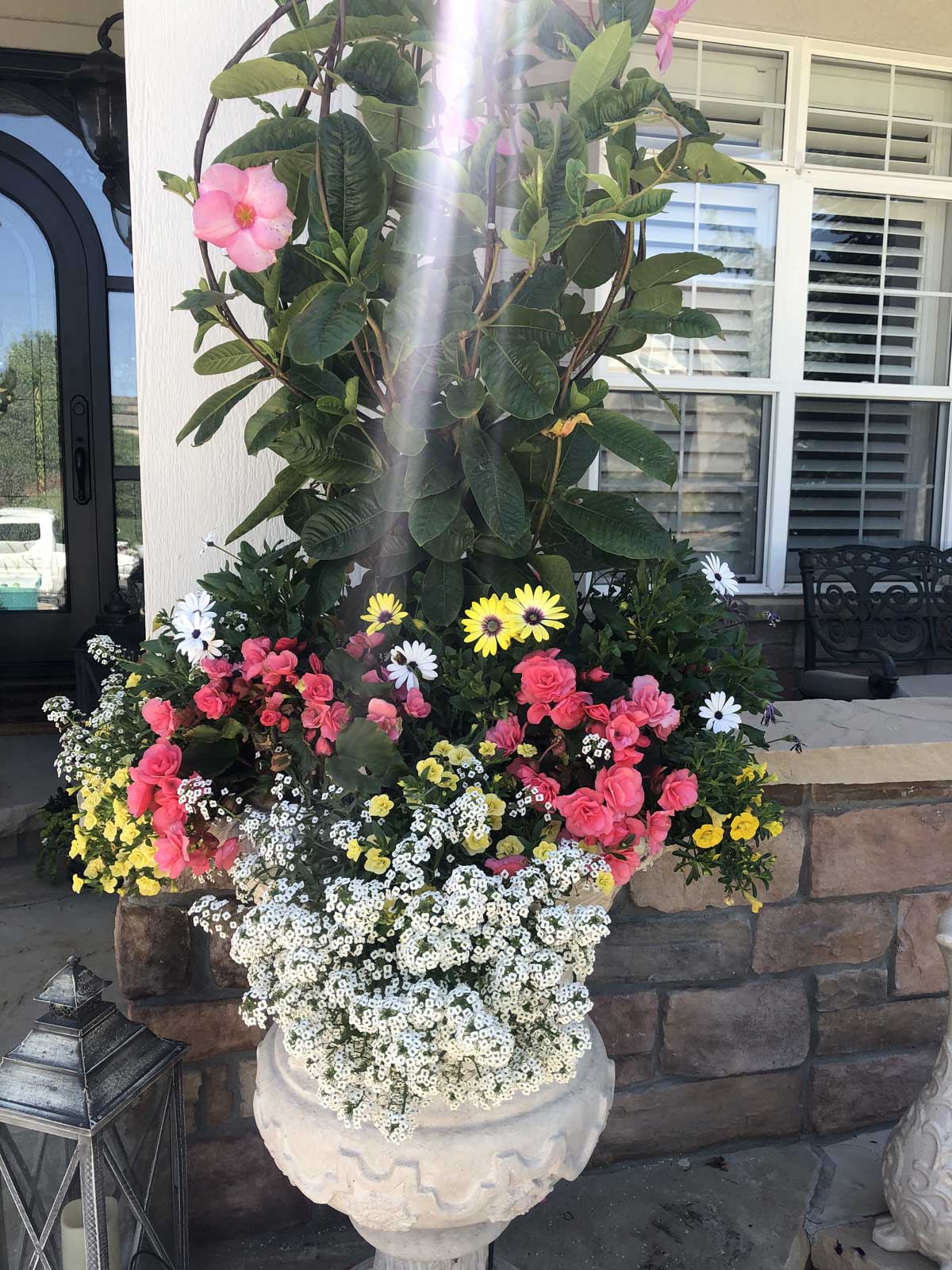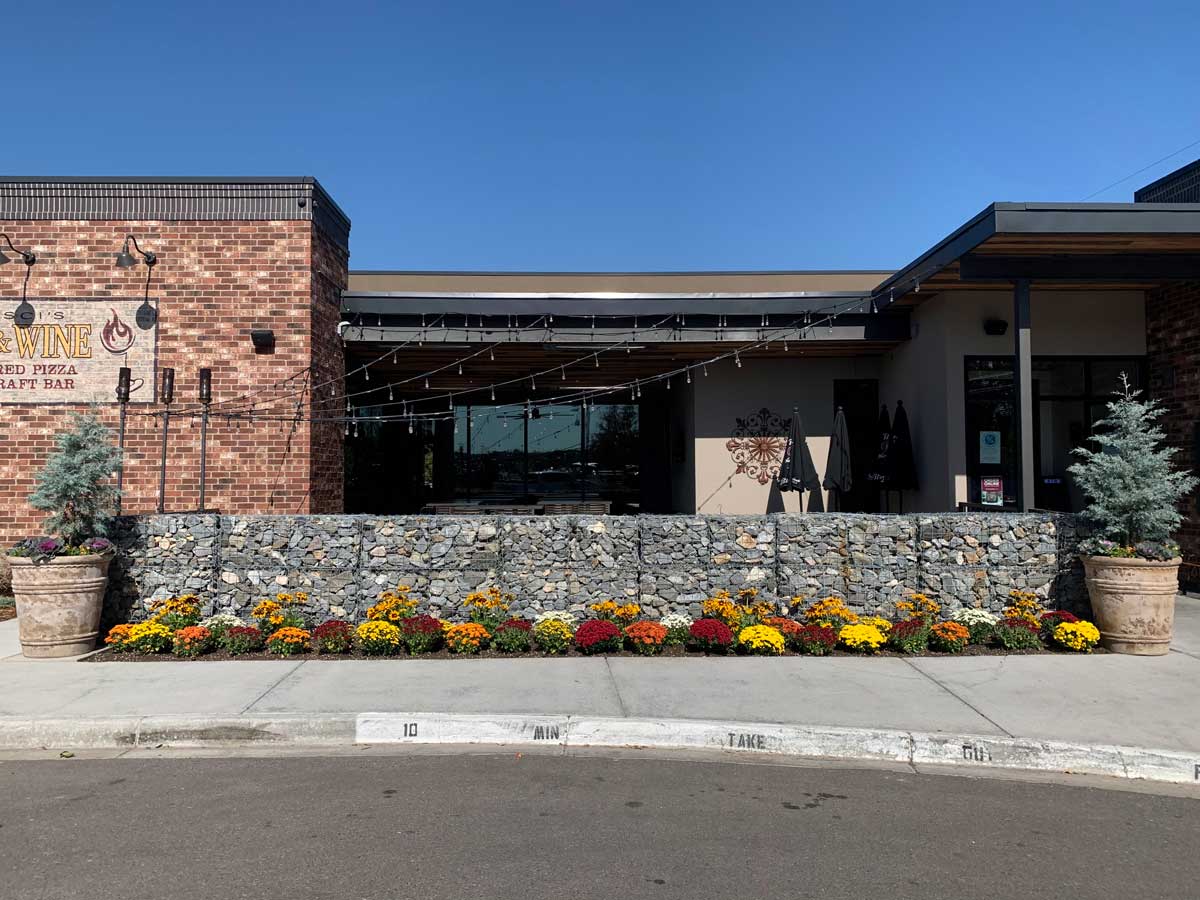 Landscape Maintenance – As Much as You Need and Want
We enjoy sprucing up yards and flower beds – and you might too, in moderation. That's why we plan and schedule our maintenance work to take care of the things you'd rather not do.
Our maintenance arrangements aren't all-or-nothing. We'll work with you to allocate enough of our time to do what has to be done to keep your landscape looking fresh.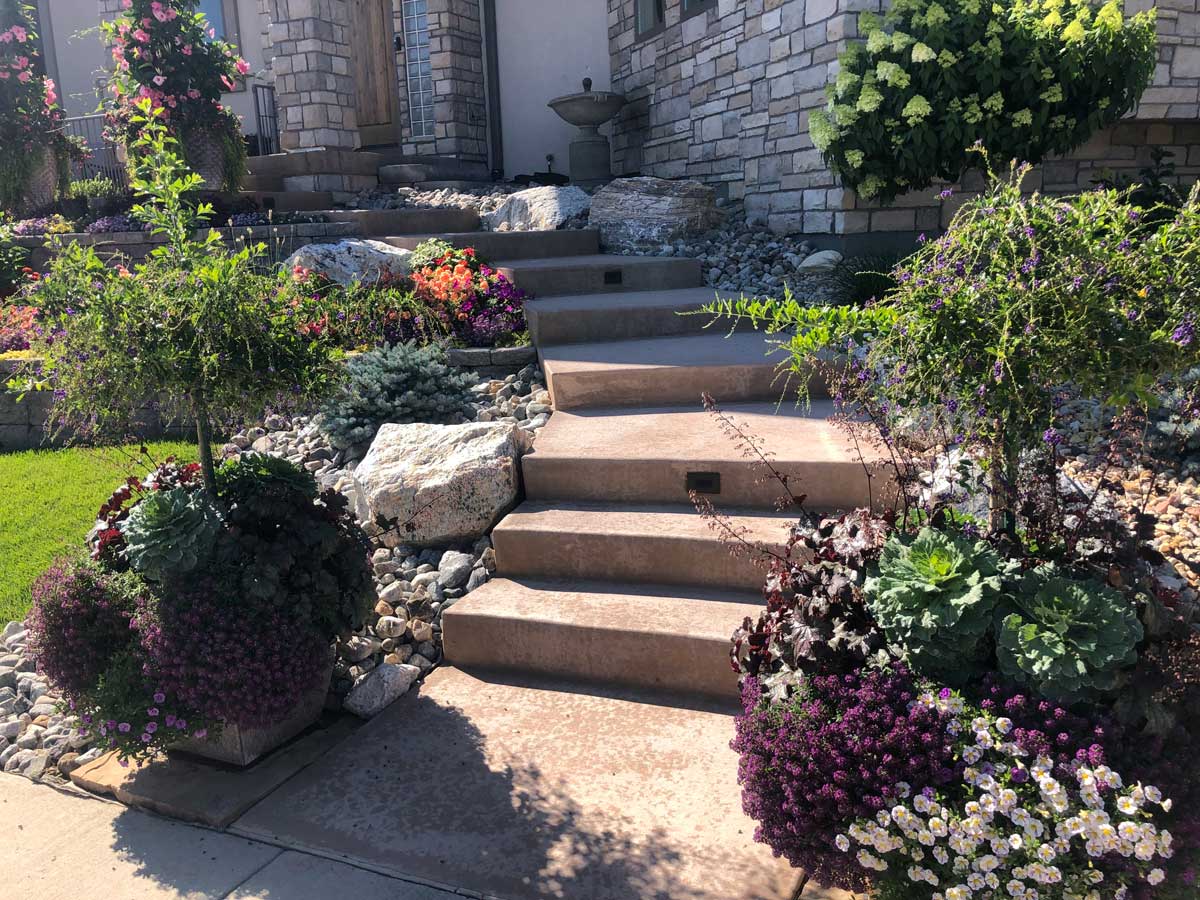 A Place for Everything
Nature doesn't like to be told what to do. We respect that and encourage it within reason!
However, winds deposit leaves and debris. Rocks and mulch seem crawl out of their boundaries and into the grass or other places it doesn't belong. Plants grow. Ground cover spreads. Trees and shrubs extend their reach.
We keep all these things in place while still preserving the natural-ness of your yard environment.
Our Landscaping "Just Like New" Maintenance Service
We'll do the big and little things to keep your outside looking new: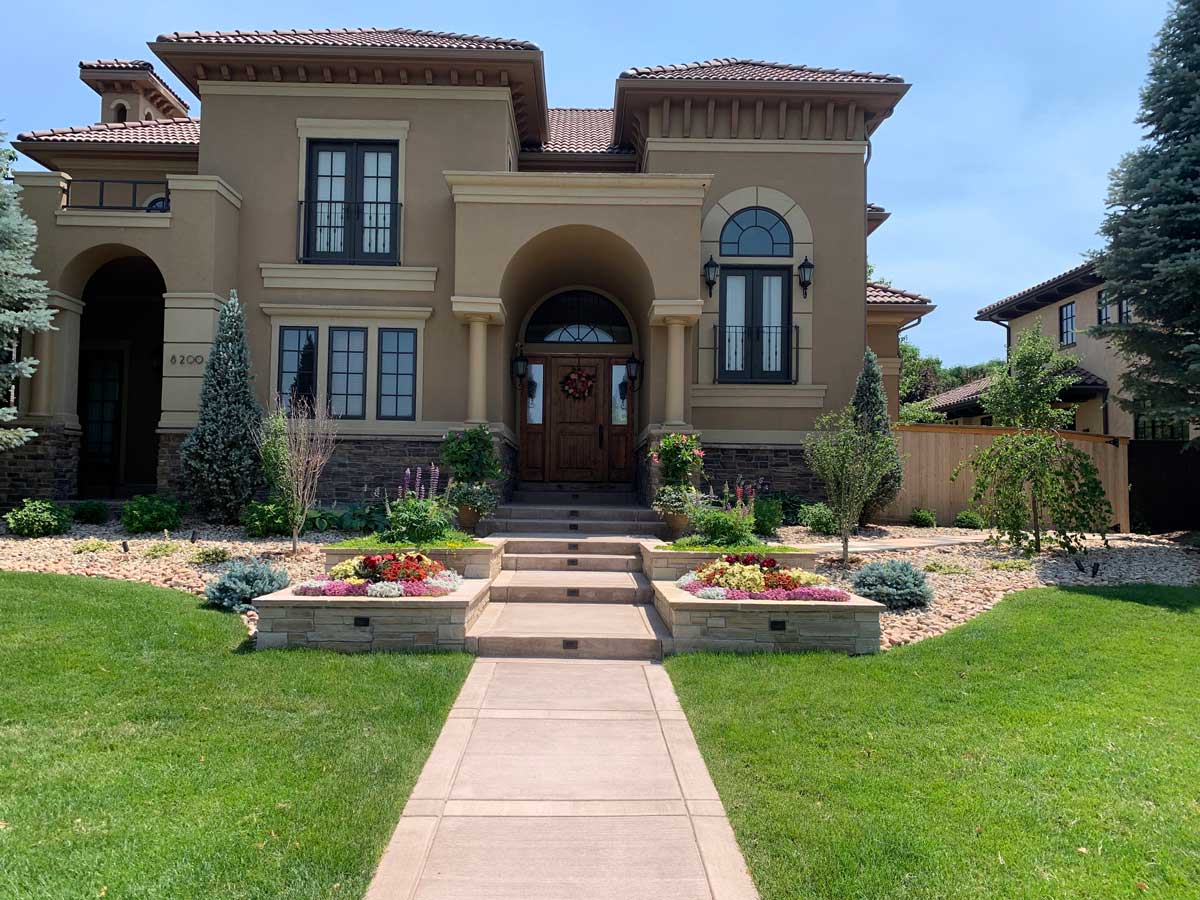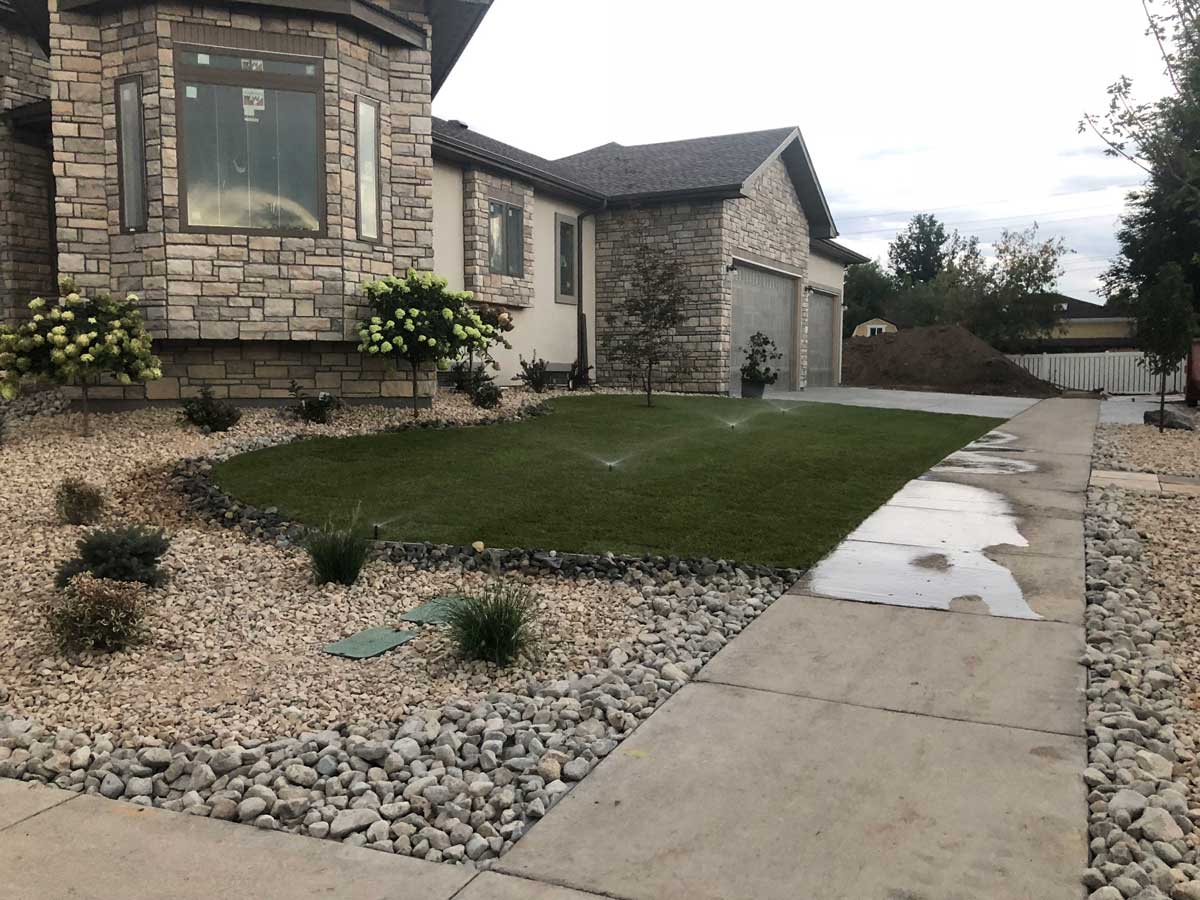 Landscape Services for all Seasons
The change of seasons is an important landscape maintenance window. Preparing plant beds for winter is important so that in the spring you'll have green lawns and colorful beds long before your neighbors!
Seasonal lawn care is another specialty of ours. The right fertilizer, lime application for pH balance, and insect control treatments at optimal times in the right conditions is a real difference maker. Spring thatching and power raking will wake up your lawn and prepare it to make the most of spring rains.
Taking Care of the "Once in While" Landscape Maintenance Necessities
Once a year or maybe even less often, we'll do the necessary work to keep your landscape looking like new. For example, we'll power wash driveways and other concrete to remove stains. And you shouldn't wait until decks and wood fences are visibly faded and two-toned before you agree to have us strip, re-stain, and re-seal them, so they look as new as the rest of your landscaping.
The beauty of landscape work is that few things – other than trees, maybe – are permanent. After a few years, you might want to move a flower bed, add a tree or some shrubbery, replace a concrete path with flagstone, or more.
As your tastes and preferences change, we'll work with you to make adjustments or even re-do major areas of your property.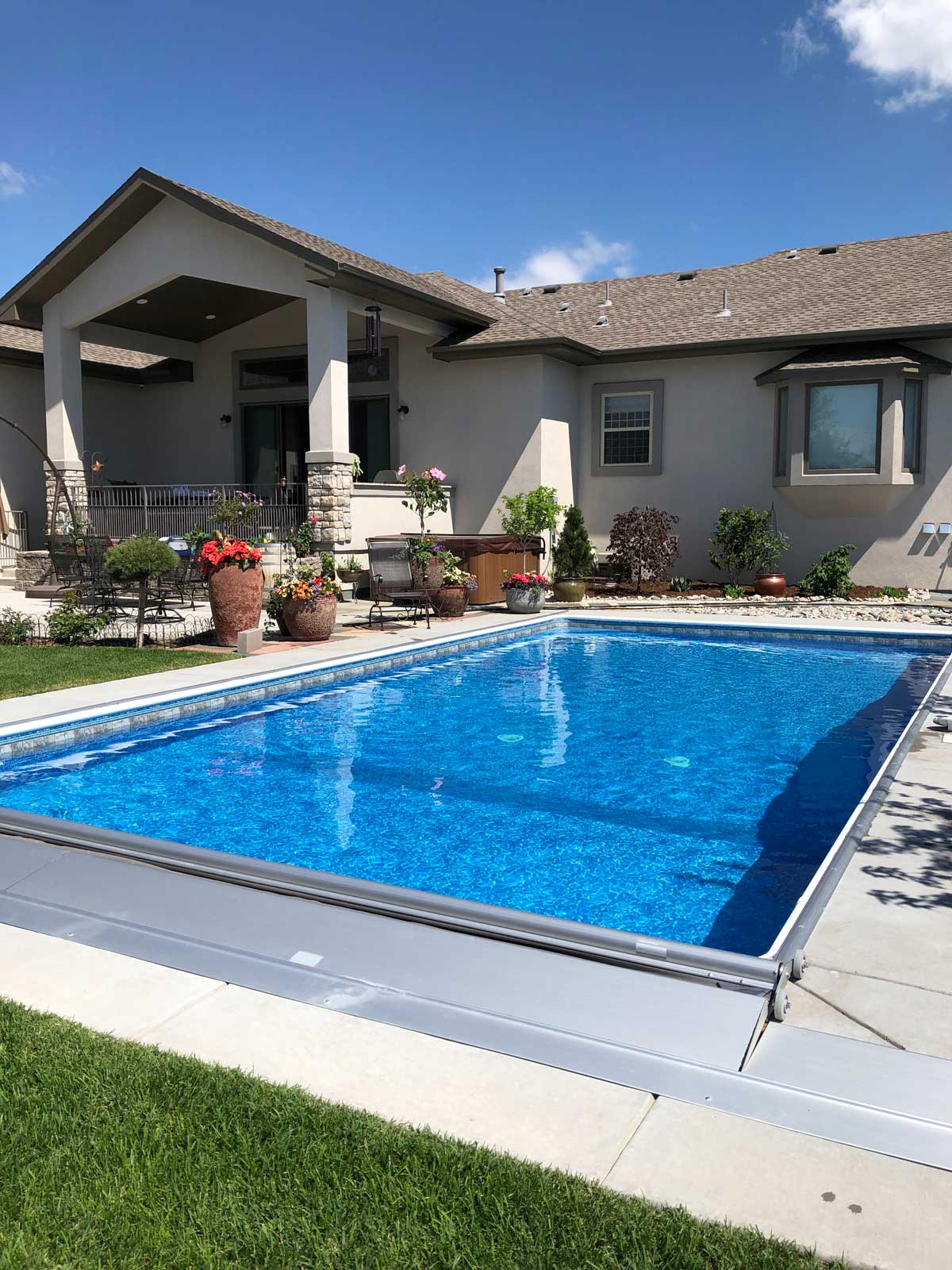 Custom Landscape Maintenance Services from Helm Gardeners & Landscaping
Yard and planter
clean-up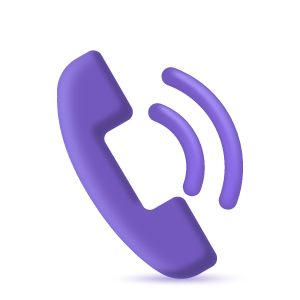 Make Your Dreams a Reality
If you're ready to achieve the lawn or garden of your dreams, or if you want to keep you outdoor space from becoming a nightmare, give us a call today at 303-274-4356.