Landscaping is all about combining colors, features, textures, lighting, and even small structures to optimize your property and make it ideally suited for your purposes – recreation, solitude, entertainment, or any other use.
Like many of our customers, you may want to landscape your property from scratch, what we in the landscape business refer to as a "full scrape." This gives you the opportunity to optimize and integrate all the landscaping details, large and small, across your property.
But whether your project is a full scrape or something less, we'll create your ideal space.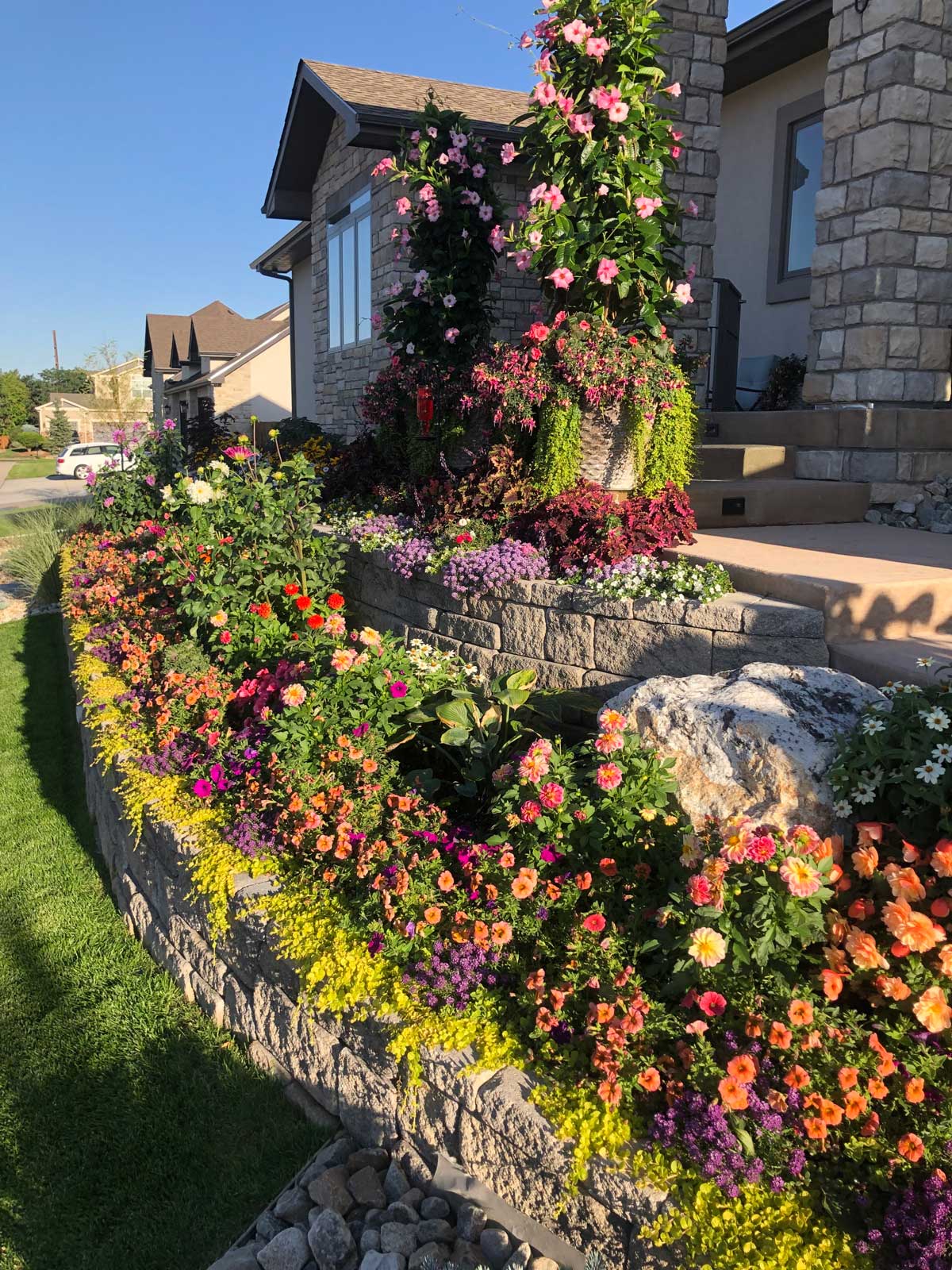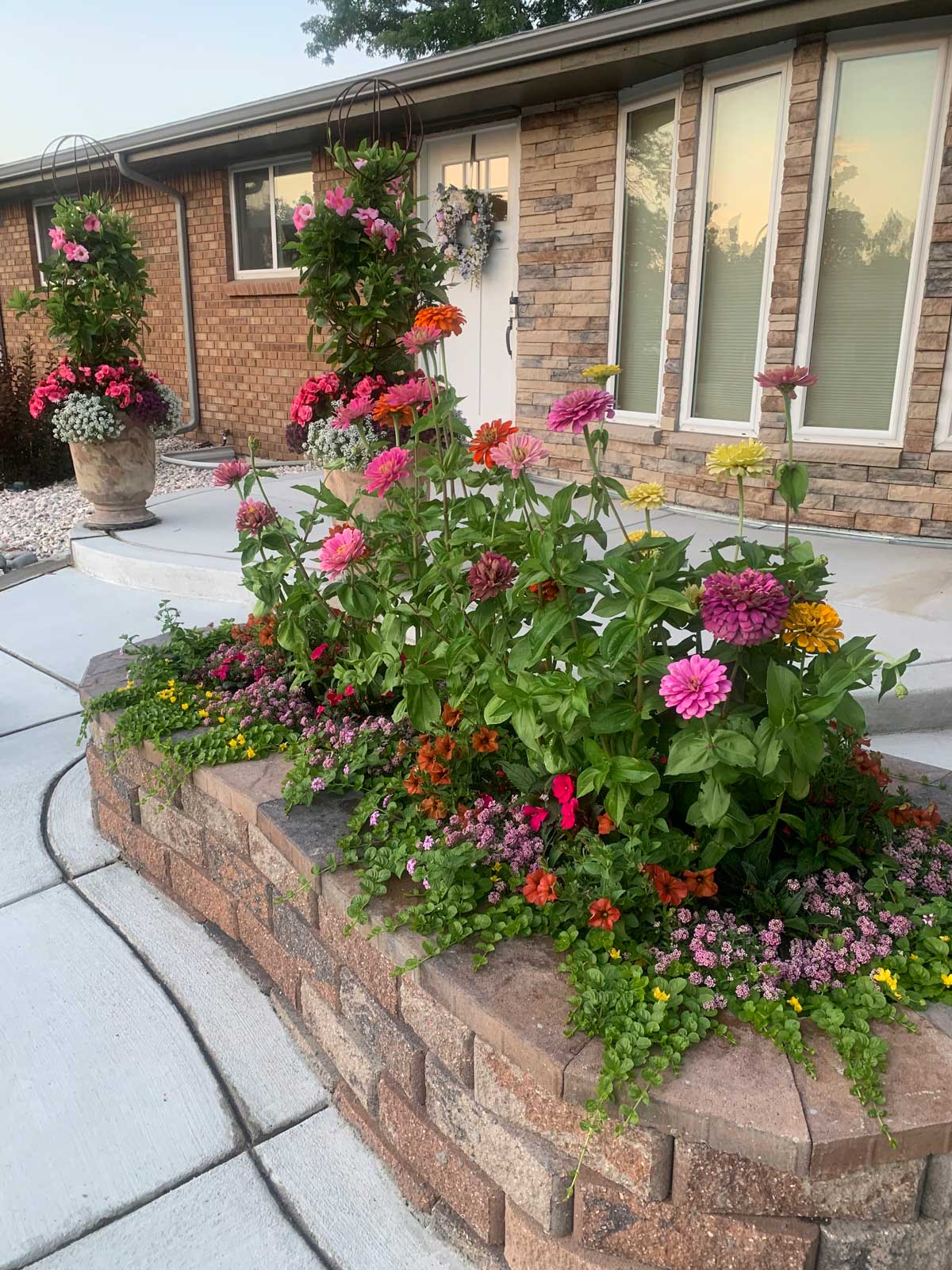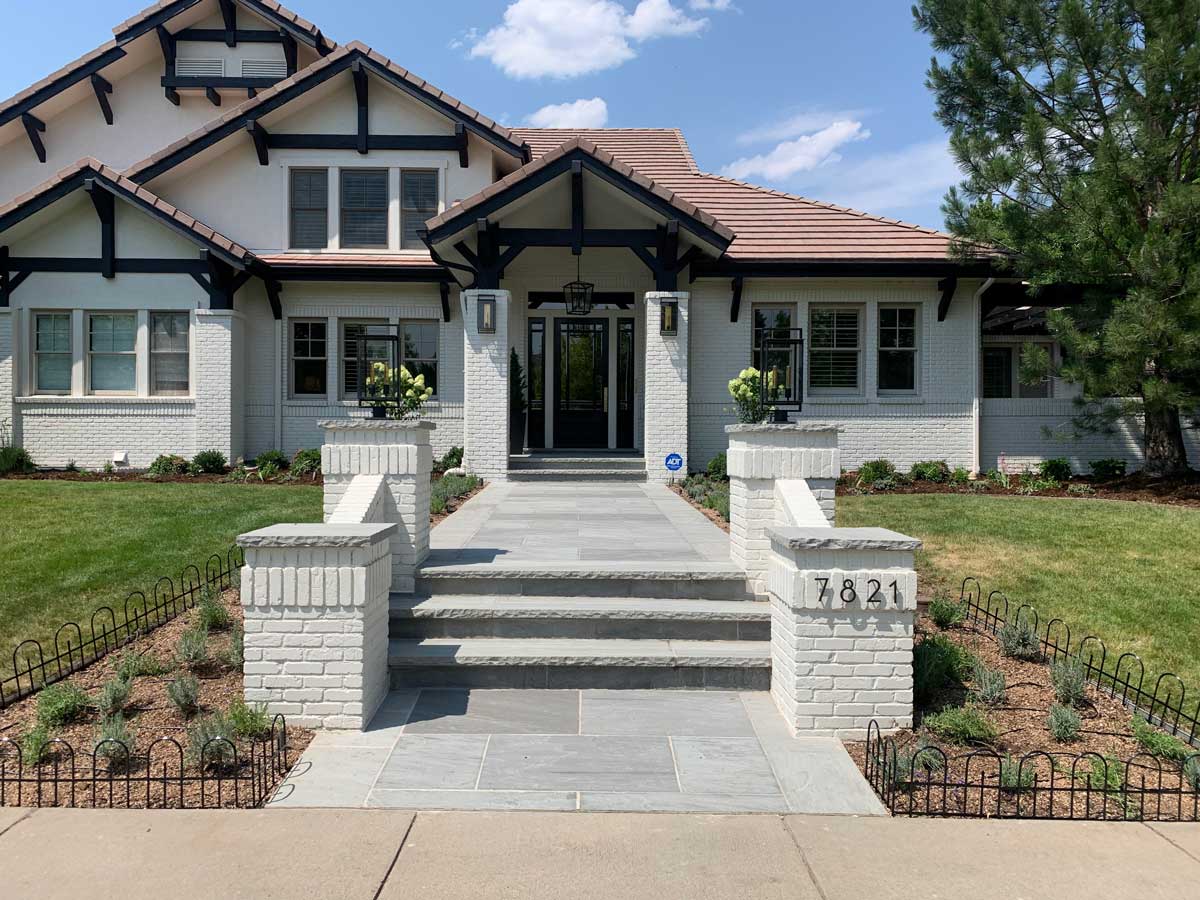 Collaborating on Ideal Landscape Designs
As we work with you to plan your landscape, we'll:
Then we'll draft up a landscape design plan and walk you through the elements.
And just a heads up … we'll probably suggest some features you may not have thought of, but you won't want to do without!
Going the Extra Mile in Landscaping Quality
We're family-owned and operated. Our name is on our trucks and on the shirts of the eight members of our full-time, professional onsite crews. That's one reason quality is so important to us.
Our team members onsite go above and beyond in nearly aspect of a landscaping project.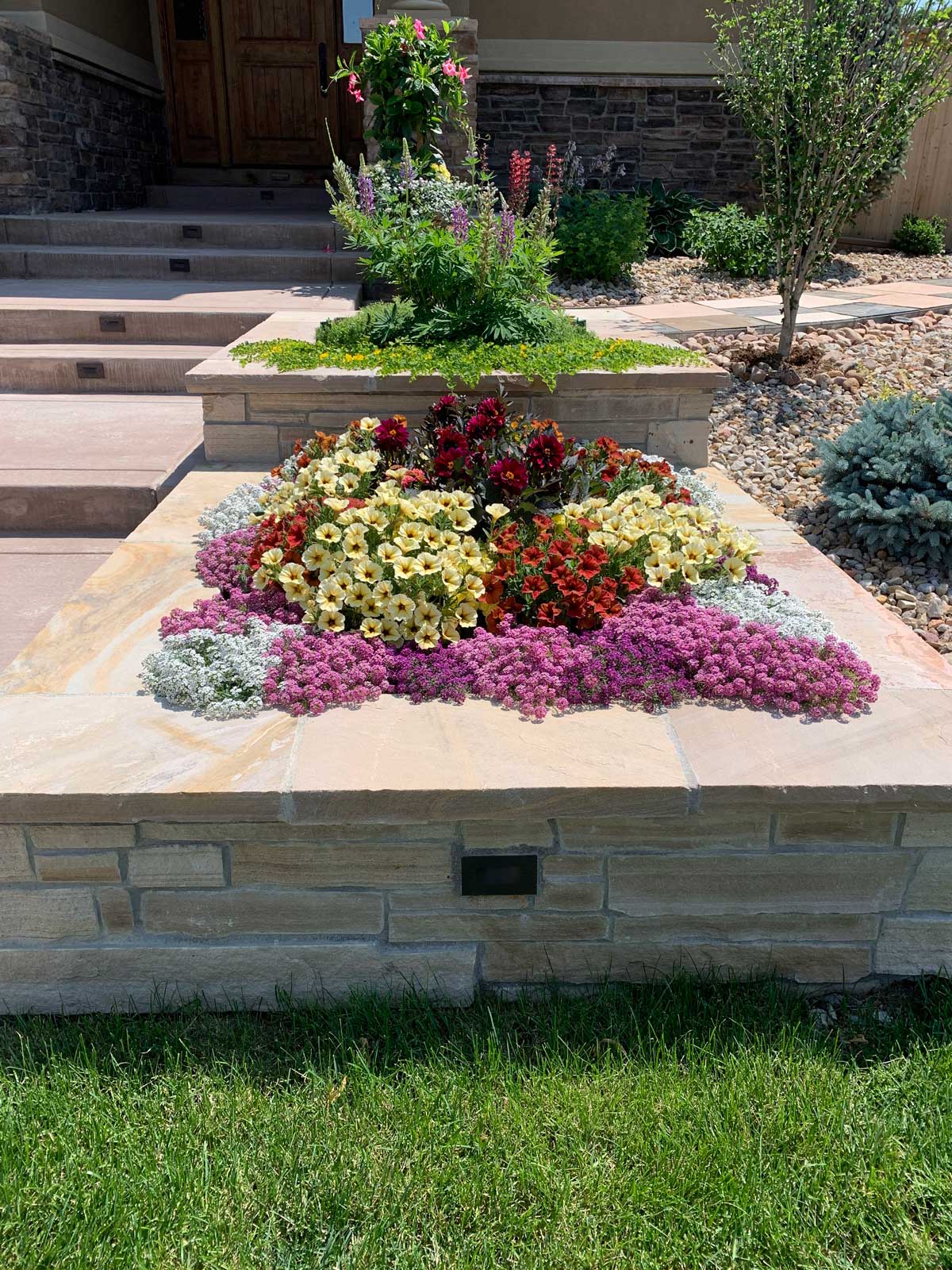 Xeriscaping – Pros and Cons
Creative use of rock, mulch, and plants in lieu of grass lawns is an increasingly popular option for Colorado property owners. We'd be pleased to design and install a personalized xeriscape landscape for you, but it's important that you're aware of a few things about this approach.
First, a xeriscape landscape often doesn't prove to be as low maintenance as a homeowner expects. The plants utilized tend to be larger and require more frequent trimming and shaping. Debris tends to collect quickly within xeriscape areas and weed control can be more time-consuming.
Second, in nearly all cases, plants are still important in a xeriscape design and so watering is still required. Especially in the first year or two, a plant in any environment requires relatively heavy and consistent watering until it's established. Ongoing maintenance watering, even at lower levels, is still important, which means drip lines will still be essential to keep a xeriscape looking its best.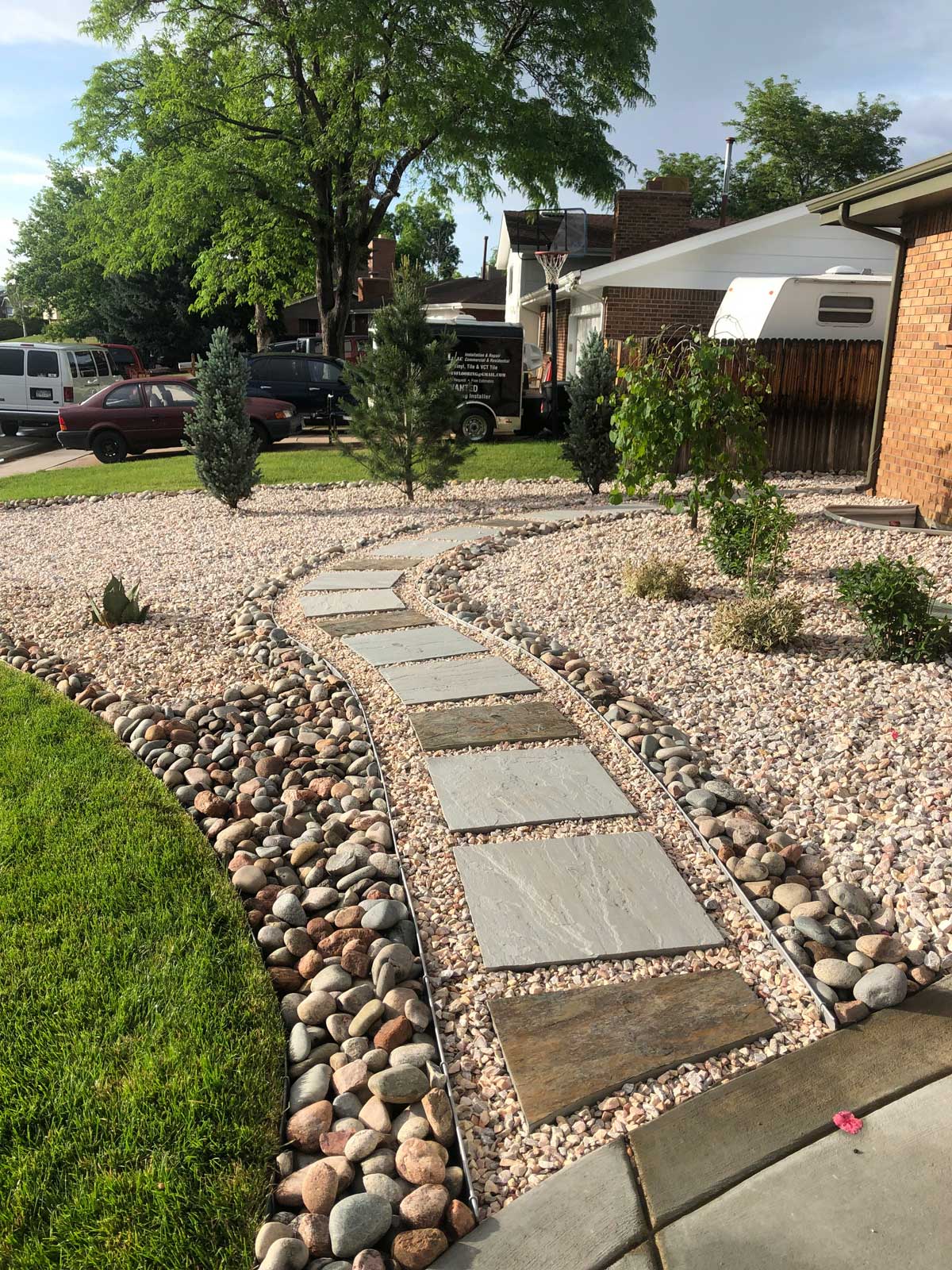 Custom Landscaping Services from Helm Gardeners & Landscaping
Custom pots and hanging baskets
Flower bed design/planting
Fertilizer/organic material hauling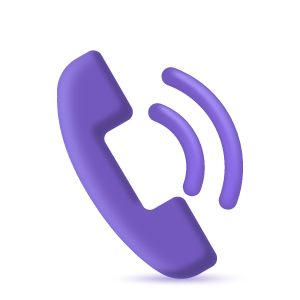 Make Your Dreams a Reality
If you're ready to achieve the lawn or garden of your dreams, or if you want to keep you outdoor space from becoming a nightmare, give us a call today at 303-274-4356.