Point your mouse on the dots over the picture to see each element that create the gorgeous look. Click on the purple button for more photos for the ideas to create your unique space. Then call to discuss your project with us.
Tree trimming, Shrub trimming, Tree removal
Mulching, fertilization, sodding, pruning, weed treatment
Designing and planting, clean-up, rock work
Yard makeover, Water garden, Irrigation, Lighting, Drainage
We can help you transform your yard and gardens to make the most of their natural surroundings. We offer full service landscaping that will last the test of time. Every piece of work is personalized for your property and your personality. We can take care of every detail.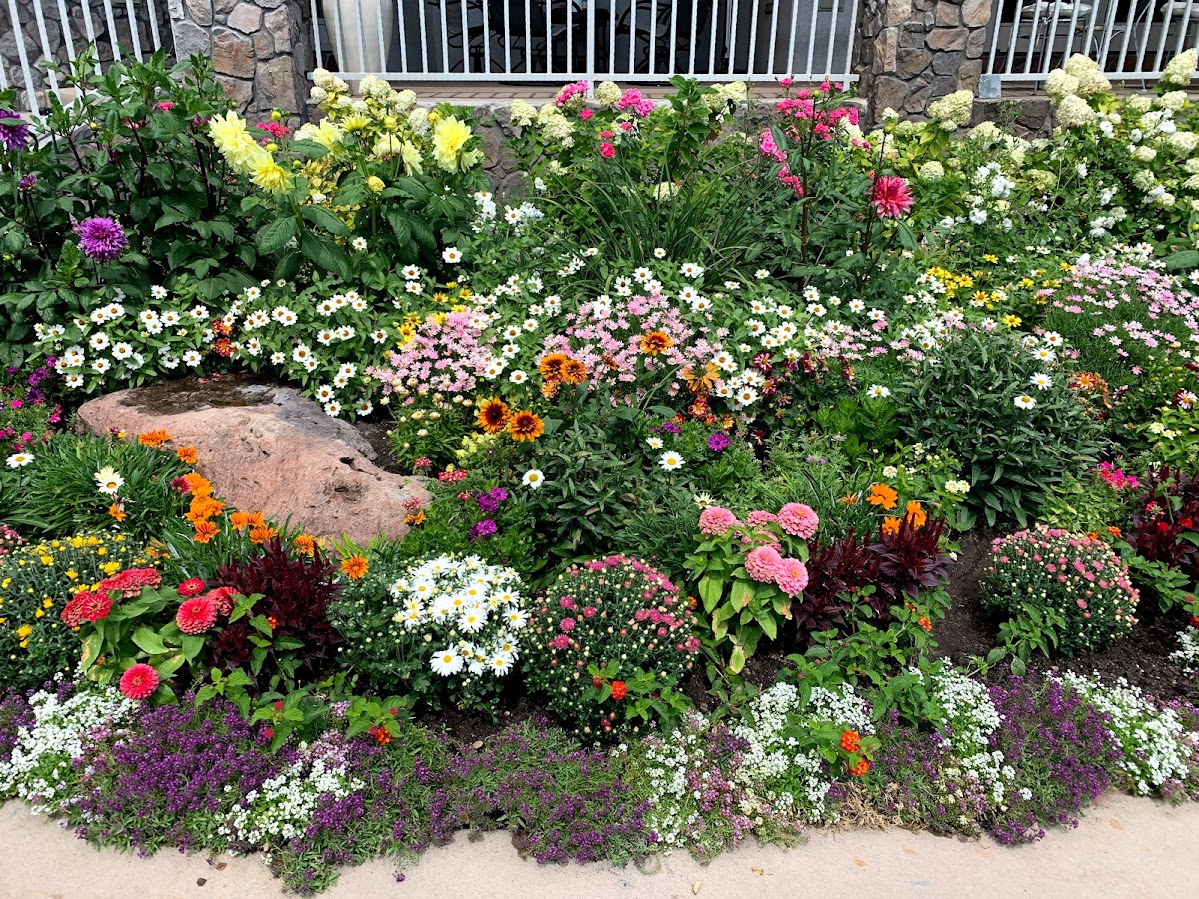 Vegetables, Raised garden bed, Patio gardening
Trellis, Container gardening, Handmade raised garden boxes (done by us)
We offer flower bed and garden design ideas that will give you the garden space of your dreams no matter the shape or size. We can help with color schemes and planting tips on where and what to place. Whether you want to overhaul your outdoor space completely or just want some ideas- we can help.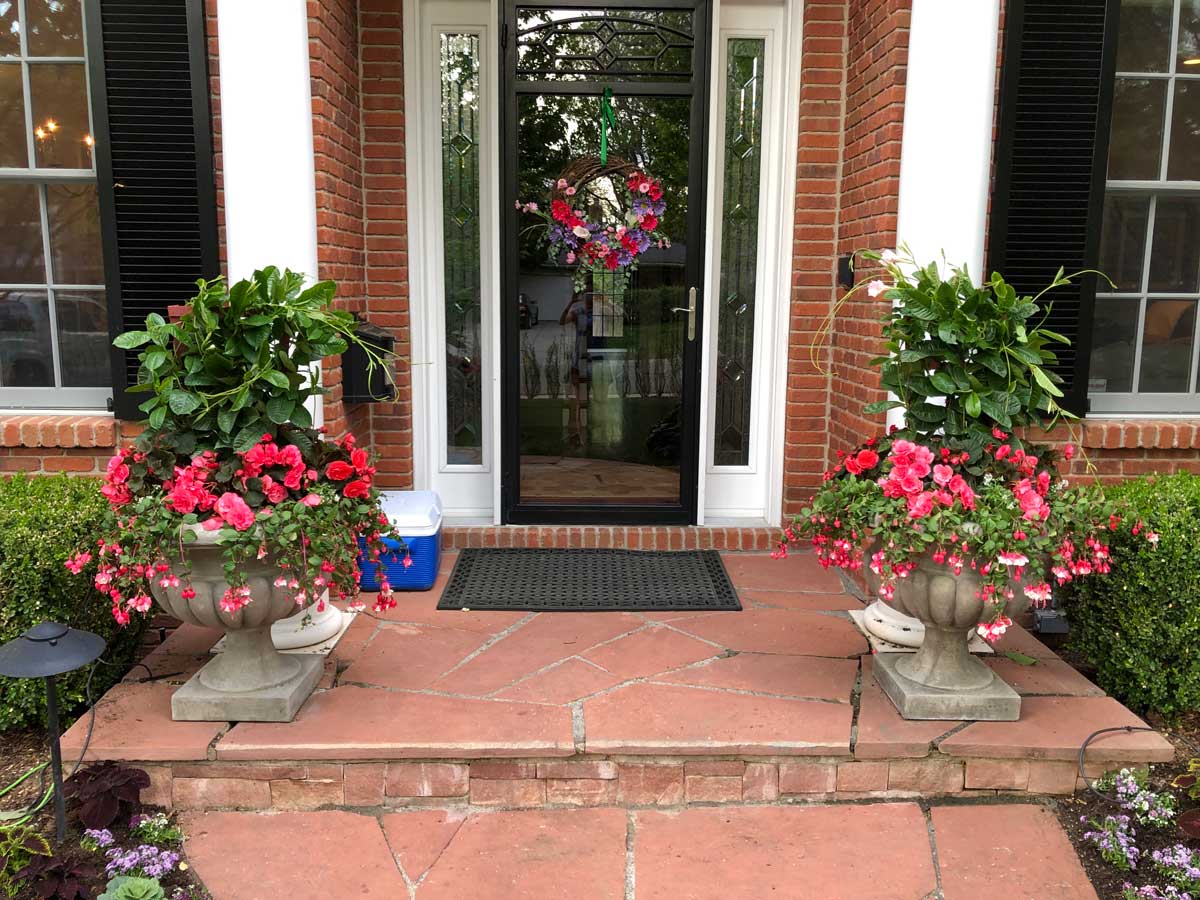 Designing, Planting, Weekly maintenance
Hanging basket, Planters, Trailing flowers, Centerpiece
Thriller plant, Filler plant, Spiller plant
Shade flowers, Sun flowers
We design beautiful and over the top custom pots, baskets, and flower beds to really bring the "wow factor" to your outdoor space. We will design these based on your preference, color scheme, favorite flowers, look you are going for, etc. We plant them and can even do weekly maintenance to keep them looking their best.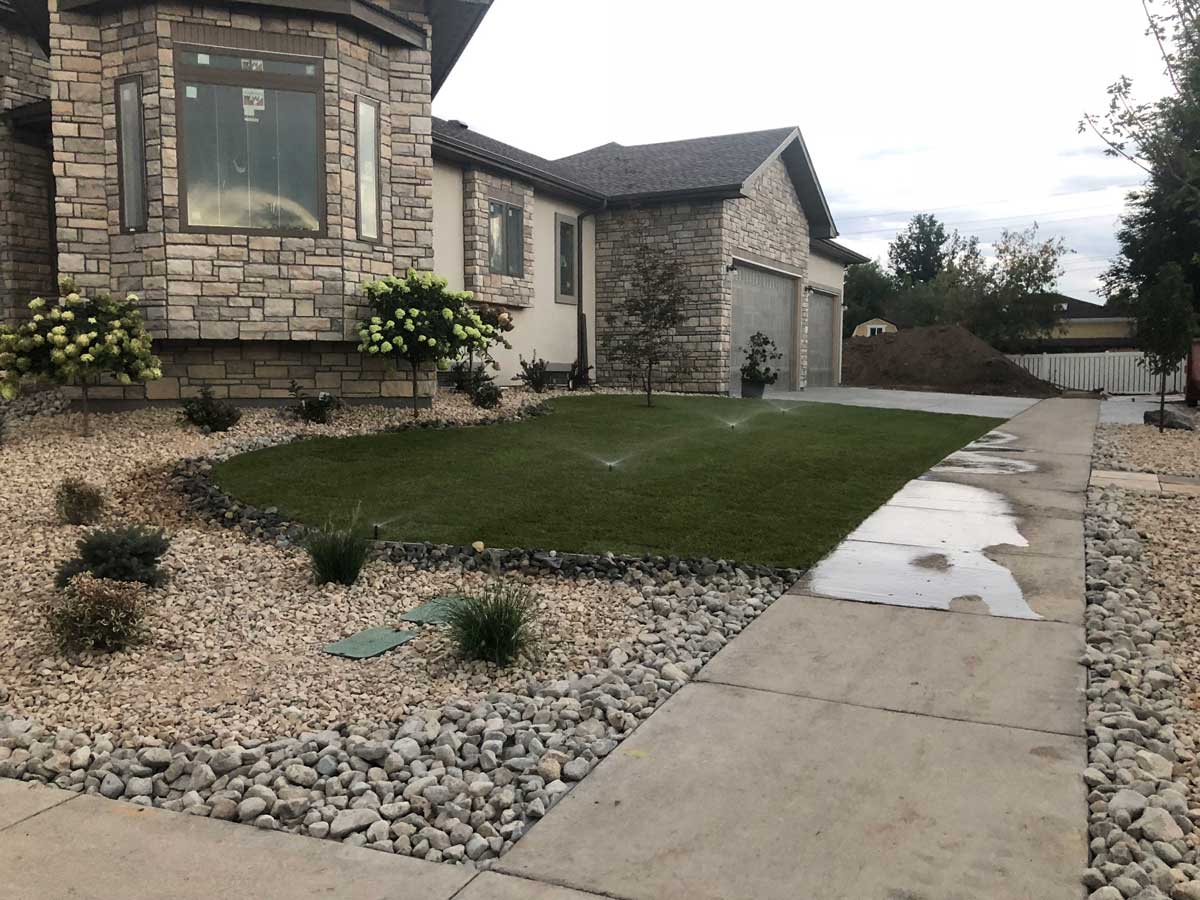 Stone paths, Driveways, Pavers
Fire pits, Retaining walls, Fountains
All phases of concrete work
We are known for our workmanship and offer all phases of concrete work. We specialize in patios, retaining walls, flagstone, pavers, walls, walkways, and driveways. Our expert team will help you decide what design is best using natural materials that not only increase your property value but give you an extended living space that will be enjoyed for years to come.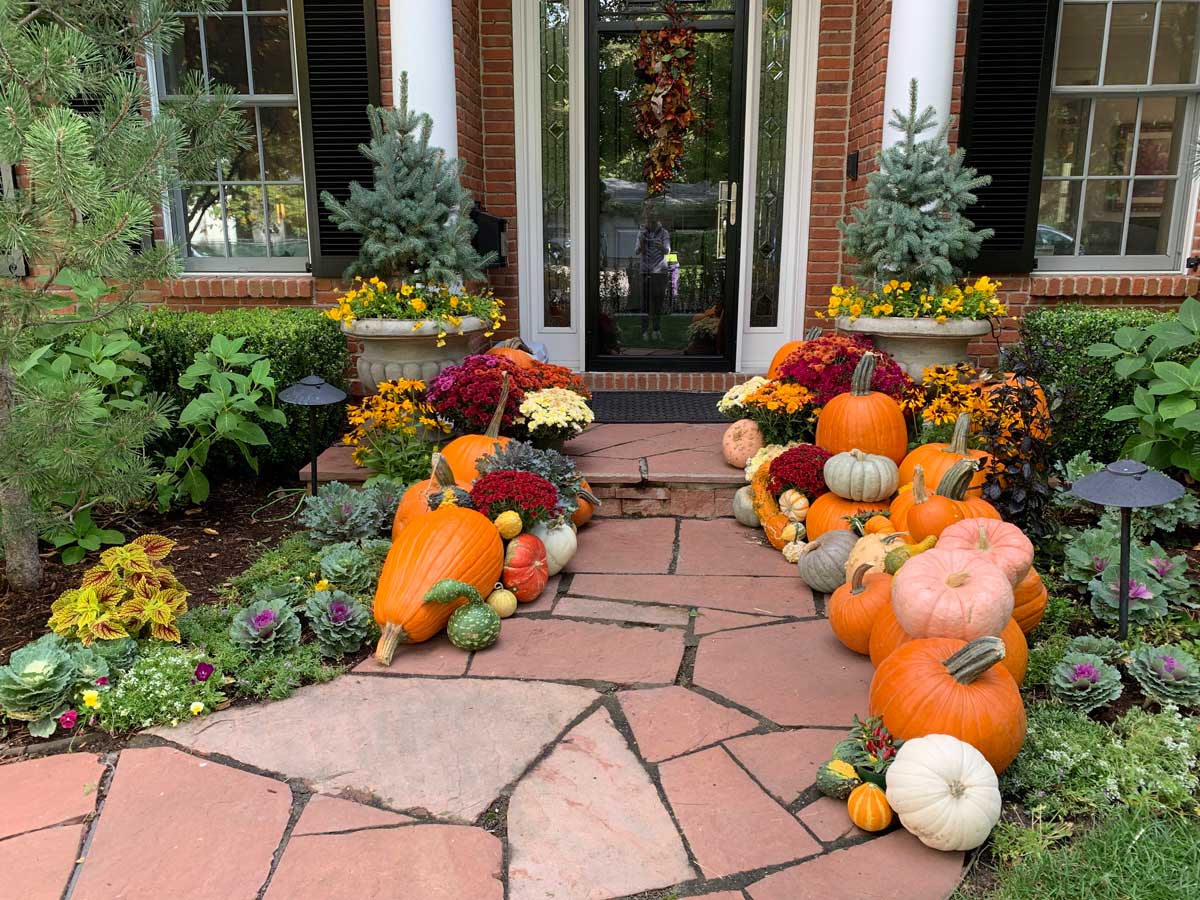 Different varieties of pumpkins, Gourds
Let us help you get in the harvest spirit and transform your porch into a festive and inviting space. We can go as simple or impressive as you would like. We do beautiful displays with pumpkins, gourds, mums, hay bales, corn stalks, grass plants, etc.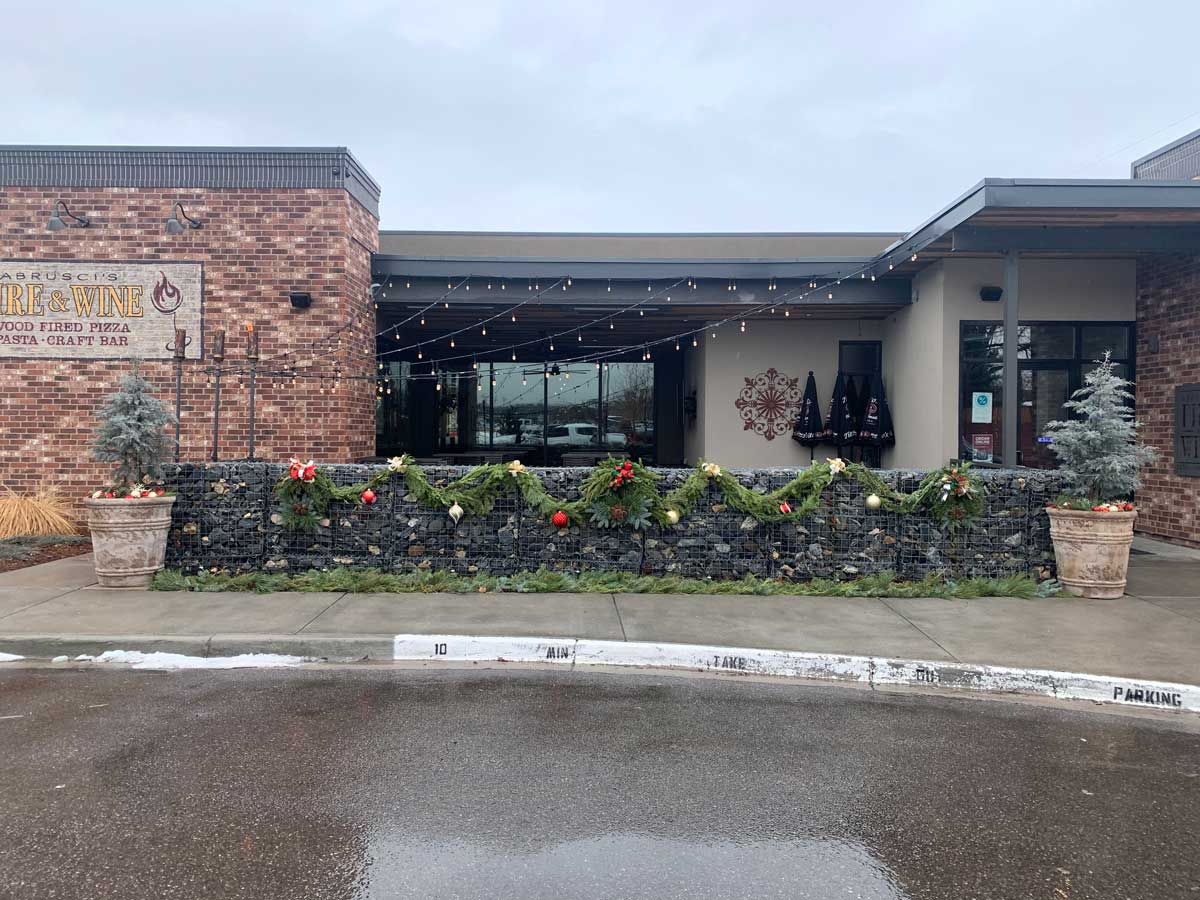 Pine, Homemade fresh evergreen wreaths
Berries, Garland, Branches
Winter arrangement, Winter swag
Bring the beauty of winter to your front porch.  We create beautiful handmade winter wreaths using a variety of greenery and berries. They are gorgeous hanging on your front door or over a mantle. Greenery is a must when decorating for winter. We offer custom decorating to fit your style using garland, mini trees, wood piles, lights, and winter arrangements.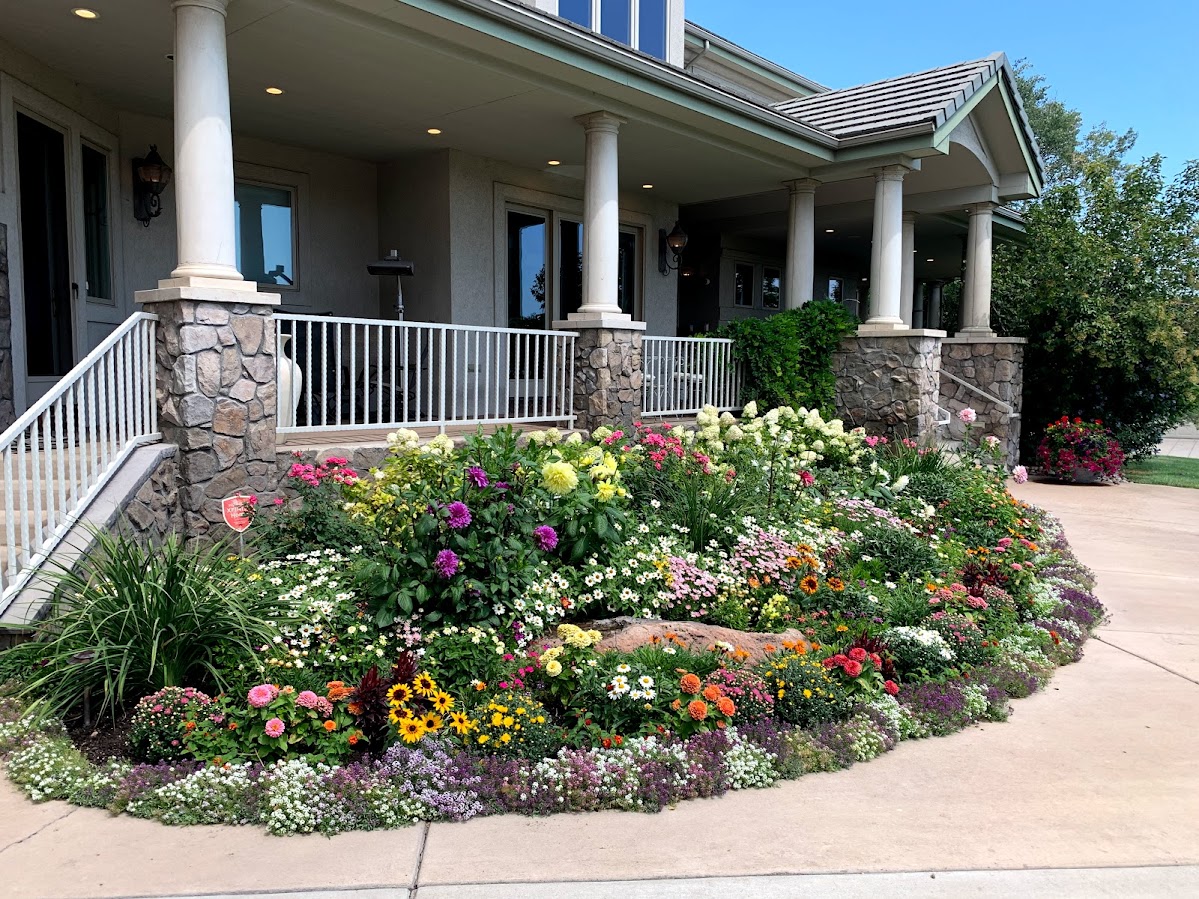 Transformation, Curb appeal
Low maintenance landscaping, Makeover, Focal point
Outdoor oasis, Extended living space
Inviting, Warm, Outdoor entertaining
We understand the need for a better outdoor space and we can help with a complete transformation of your entire yard. No matter how big or small the project, we can give you thoughtful ideas to make the most of your natural surroundings.