The most beautiful landscaping won't be fully appreciated if the first thing someone notices is cracked, uneven driveways, paths, or steps. But clean, uncompromised hardscaping complements a perfect landscape.
Additionally, patios enhance the usability of your outdoor areas, extending your livable space beyond the walls of your home. Pathways connecting areas of your landscaped yard will preserve the surrounding greenery and make the sensory experience complete.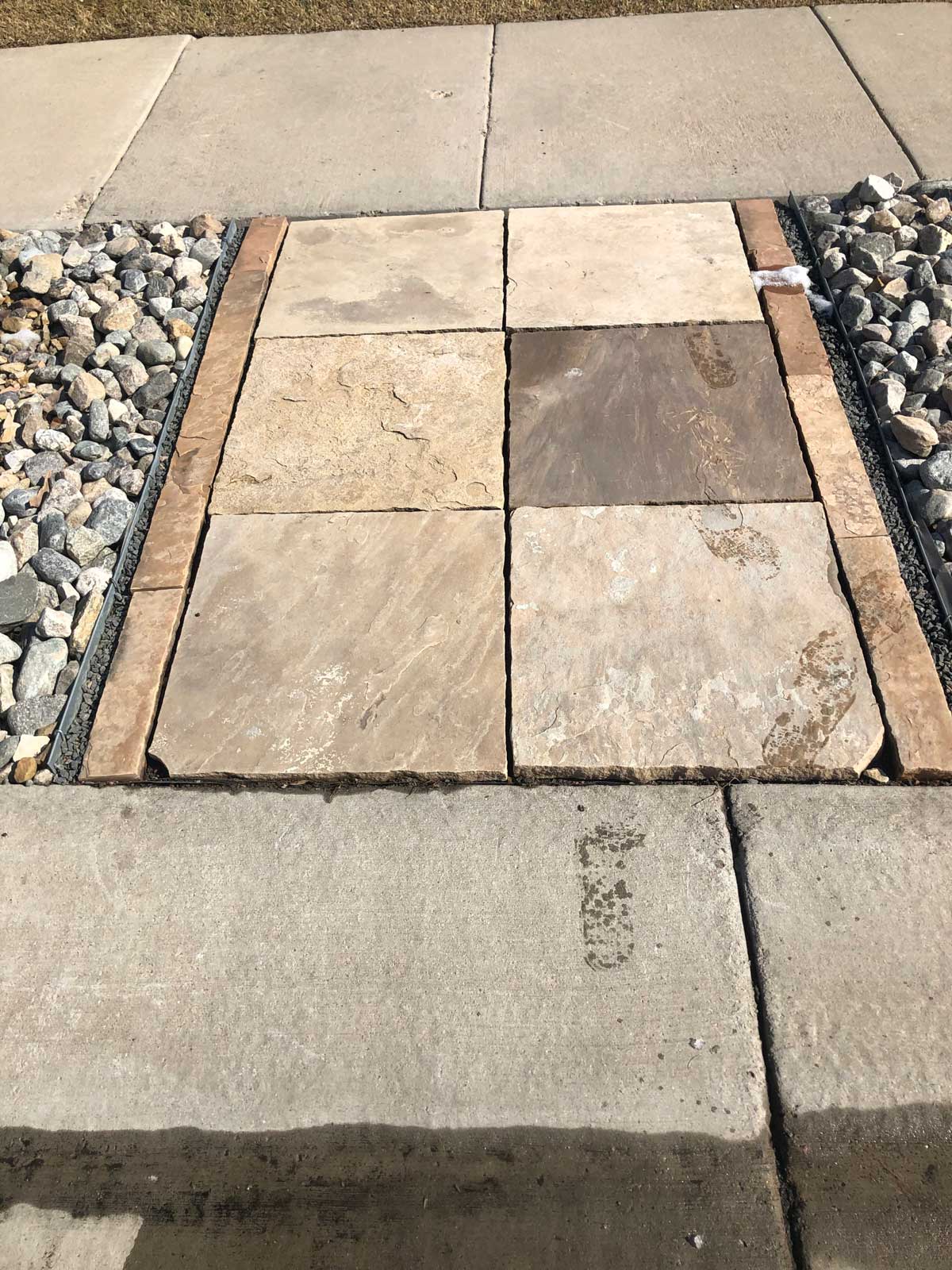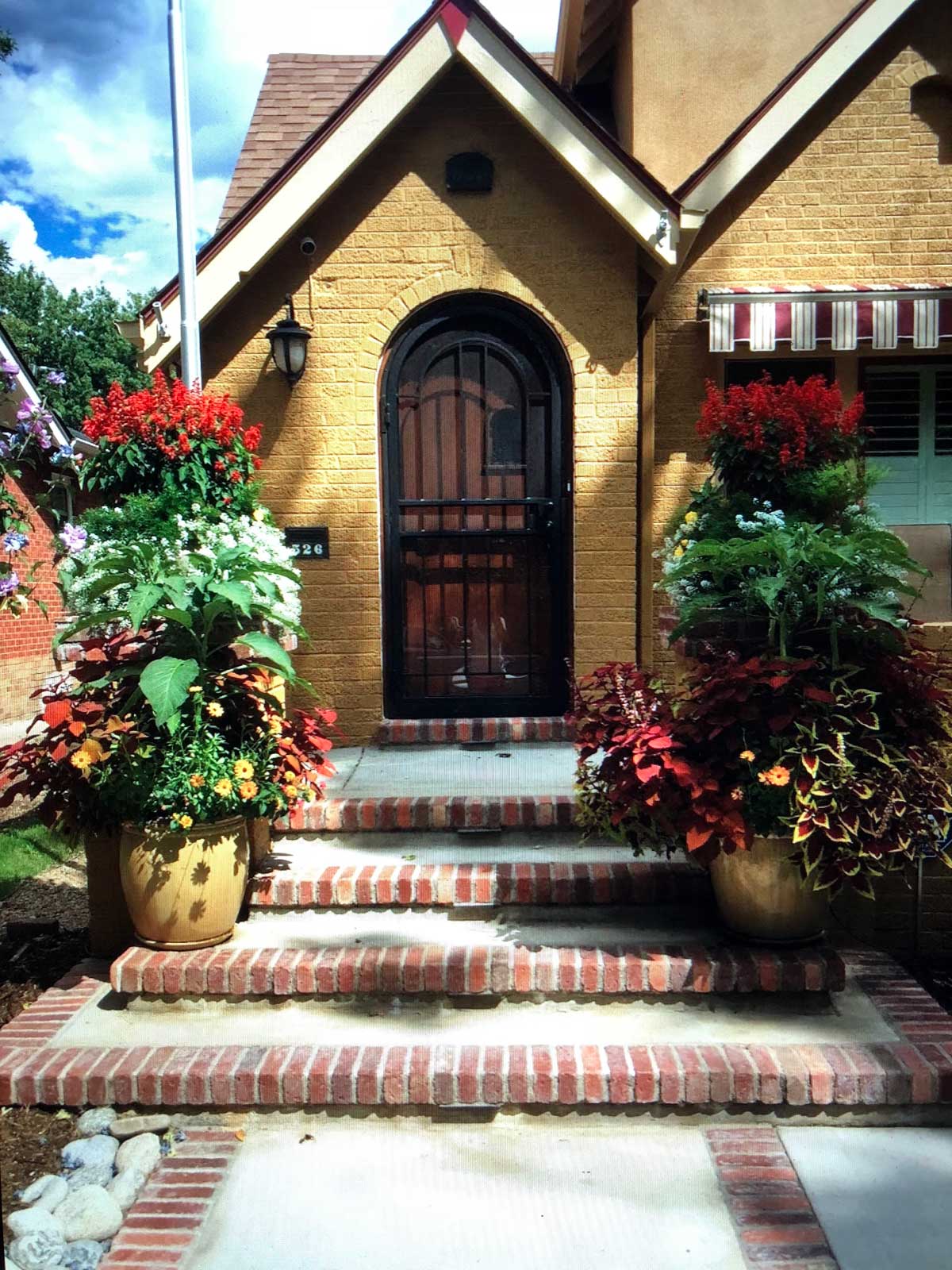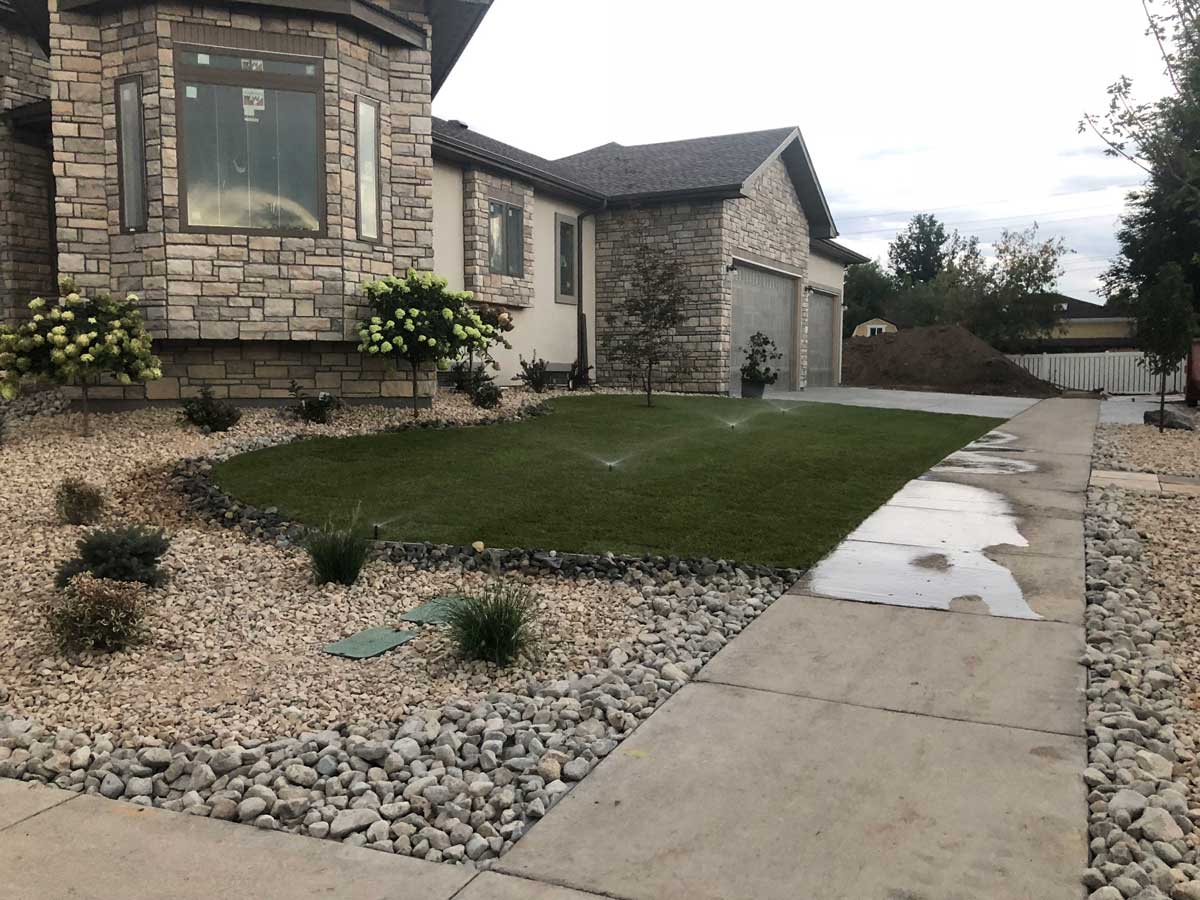 Getting Creative with Concrete and Patios
Our designers will creatively integrate concrete and hardscaped features into your landscape design. They'll select the right materials – pavers, flagstone, or concrete, for example – that will stand up to the elements.
While you're at it, when you're considering a patio area, that's the time to look into adding a covered outdoor kitchen area, firepit, water feature, or grilling station to create a wonderful entertainment space!
We're known for our "statement walkways," beautiful pathways that create the feeling of a leisurely stroll through a medieval garden. The effect is completed with tasteful ground-lighting that illuminates the way and highlights the unique surface colors and textures.
Concrete Work: It's All in the Surface Prep (and Cleanup)
The secret to a premium pathway – whether using flagstone, pavers, or stamped concrete – is the extra time spent preparing and grading the surface beneath it to prevent the settling, shifting, or erosion that will ruin the path over time.
In these projects, as well as our sidewalk and driveway work, more than 60% of our time is spent on surface preparation, including adding a base material and firmly tamping it down so the surface is almost as solid as the stone itself. Colorado's shifting soils can wreak havoc on hardscaped surfaces, but this added level of preparation, along with our standard practice of using thicker concrete reinforced with rebar grids, helps preserve them.
Concrete work can be messy, so when the truck pulls away and the finishing work is complete, you won't see any sign the work ever happened – except for your perfectly laid driveway, patio, or pathway.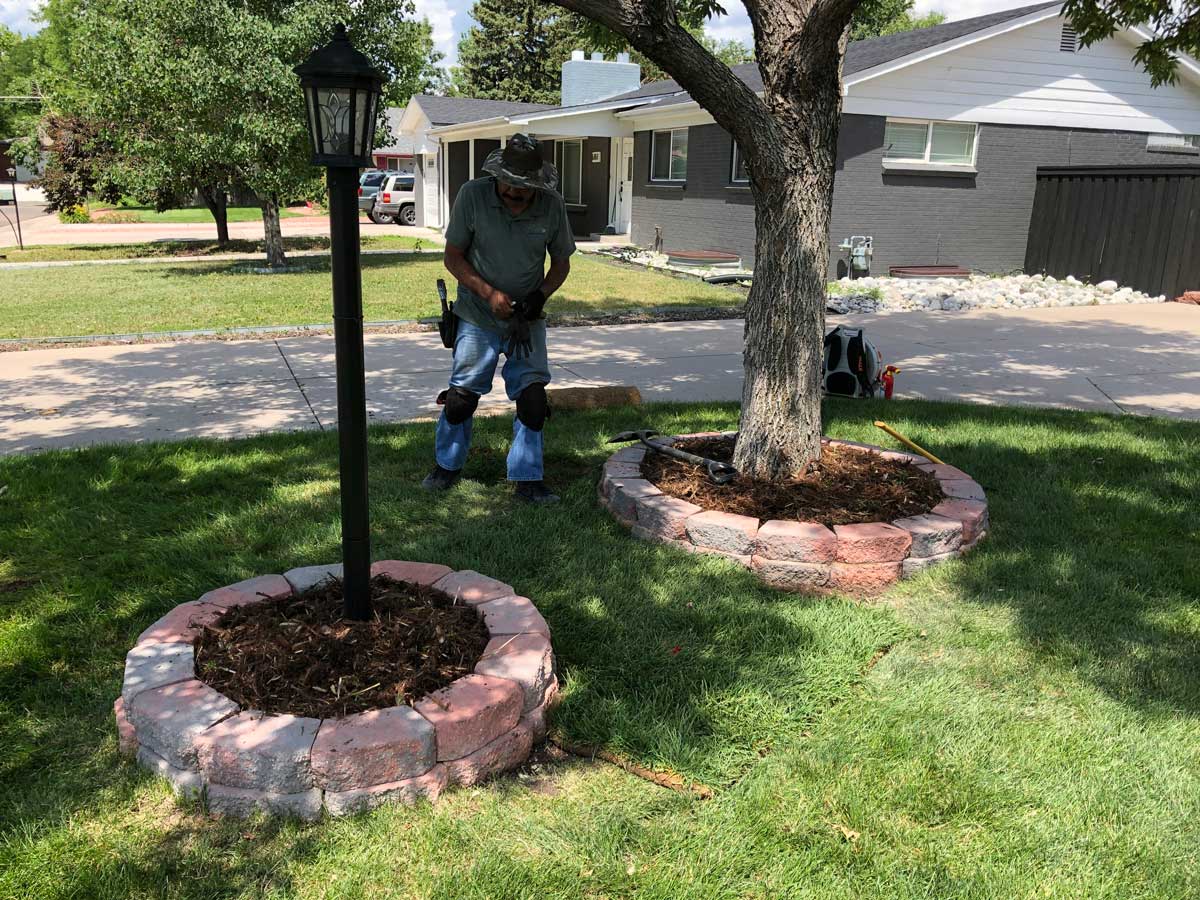 Decorative, Sturdy Walls Create Living Space
We go vertical too, with attractive retaining walls that also offer tremendous functional value. Block or flagstone retaining walls help you fully utilize your square footage and prevent erosion.
Similarly, walls along property lines enhanced with sturdy gates will create appropriate boundaries and add to the security and coziness of your outdoor living space.
The Look and Feel of Concrete and Hardscaping
Our team members go above and beyond in nearly aspect of concrete and hardscaping design and installation: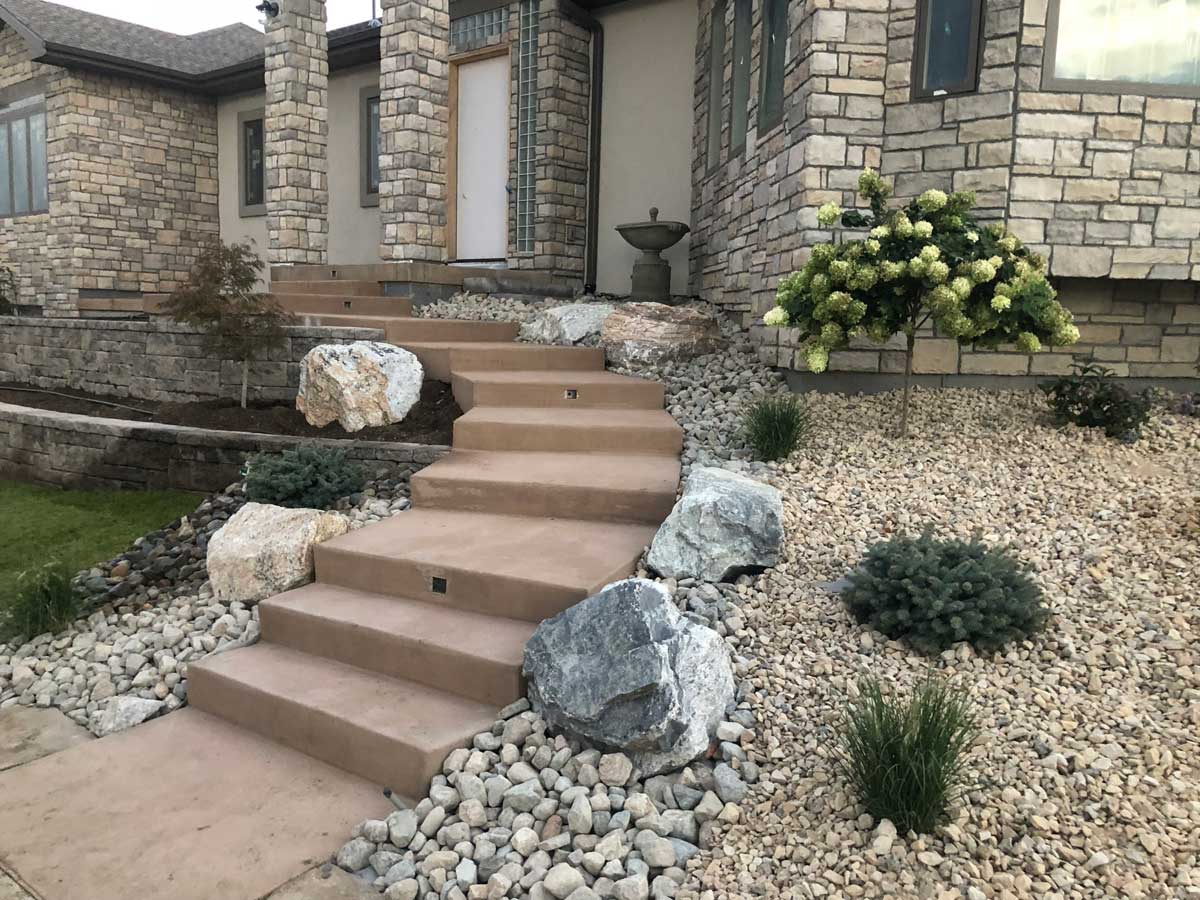 Custom Concrete & Hardscaping Services from Helm Gardeners & Landscaping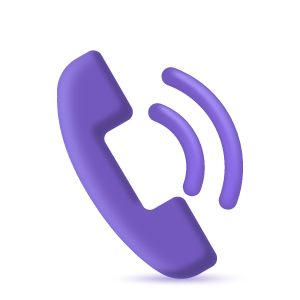 Make Your Dreams a Reality
If you're ready to achieve the lawn or garden of your dreams, or if you want to keep you outdoor space from becoming a nightmare, give us a call today at 303-274-4356.