Gardening and Horticulture
Gardening and Horticulture
What's the first thing you think of when you imagine the best yard in your neighborhood?
Like most of us, you visualize large flower beds – some raised or tiered and some at ground-level. Your eye is drawn to the large potted plants and smaller hanging baskets with a variety of color and greenery spilling over the sides. You see one or more well-trimmed trees rooted in shaped planter beds with low brick borders. And when you walk past the property several months later, the colors have changed.
We bring that vision to life. Nothing livens up and completes a beautifully landscaped yard like a diverse display of plants, shrubbery, and trees.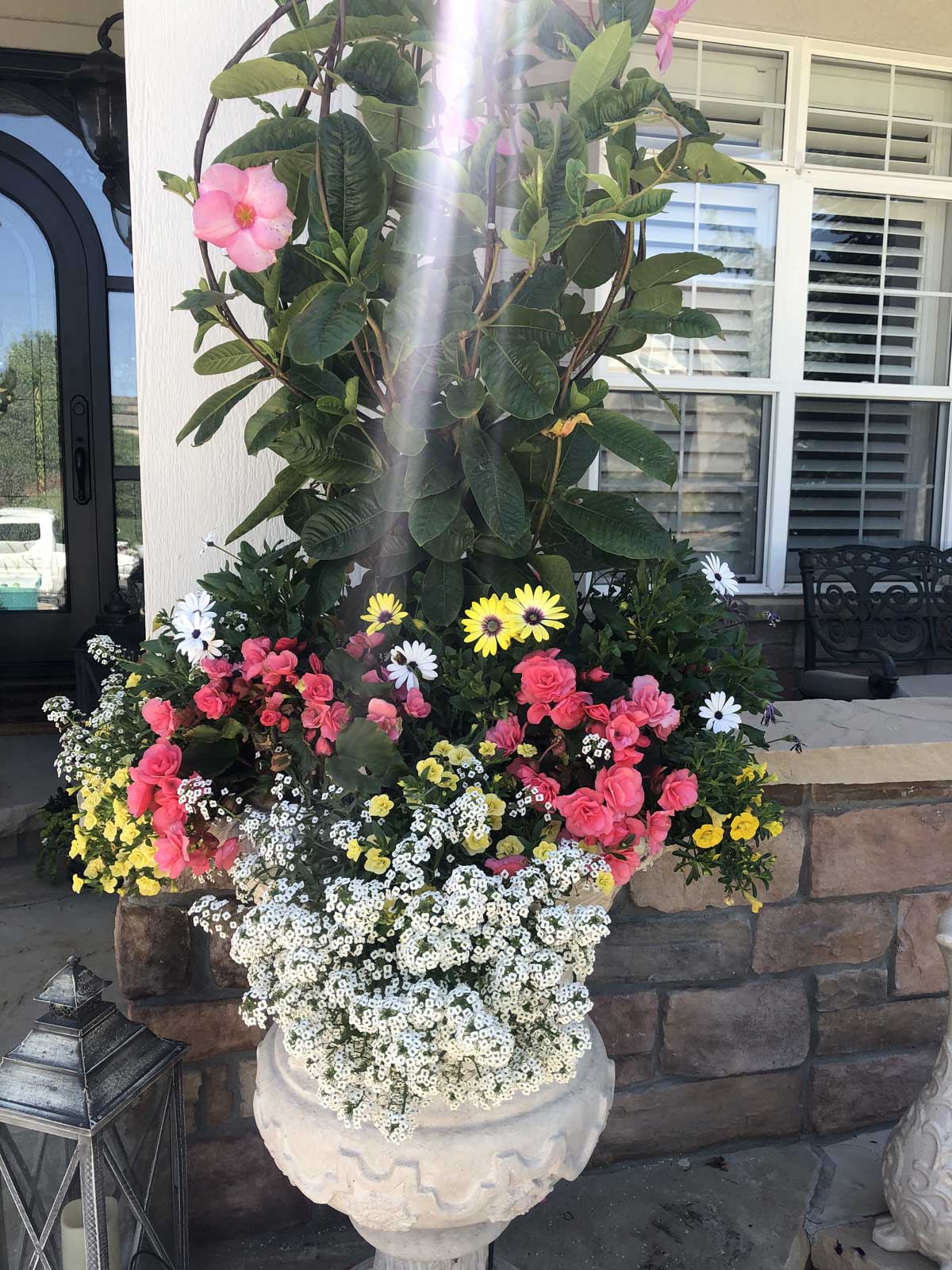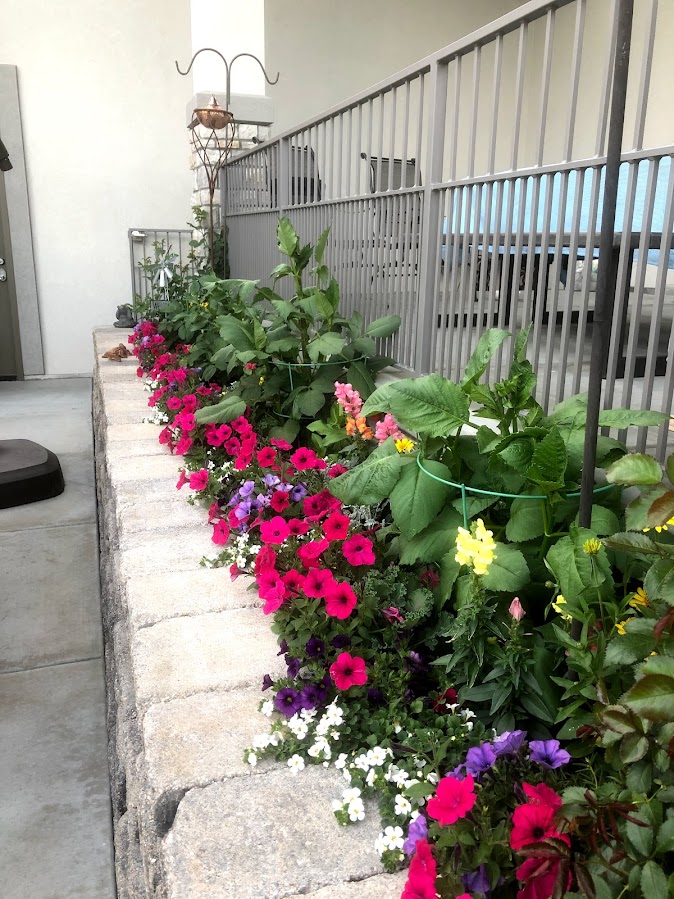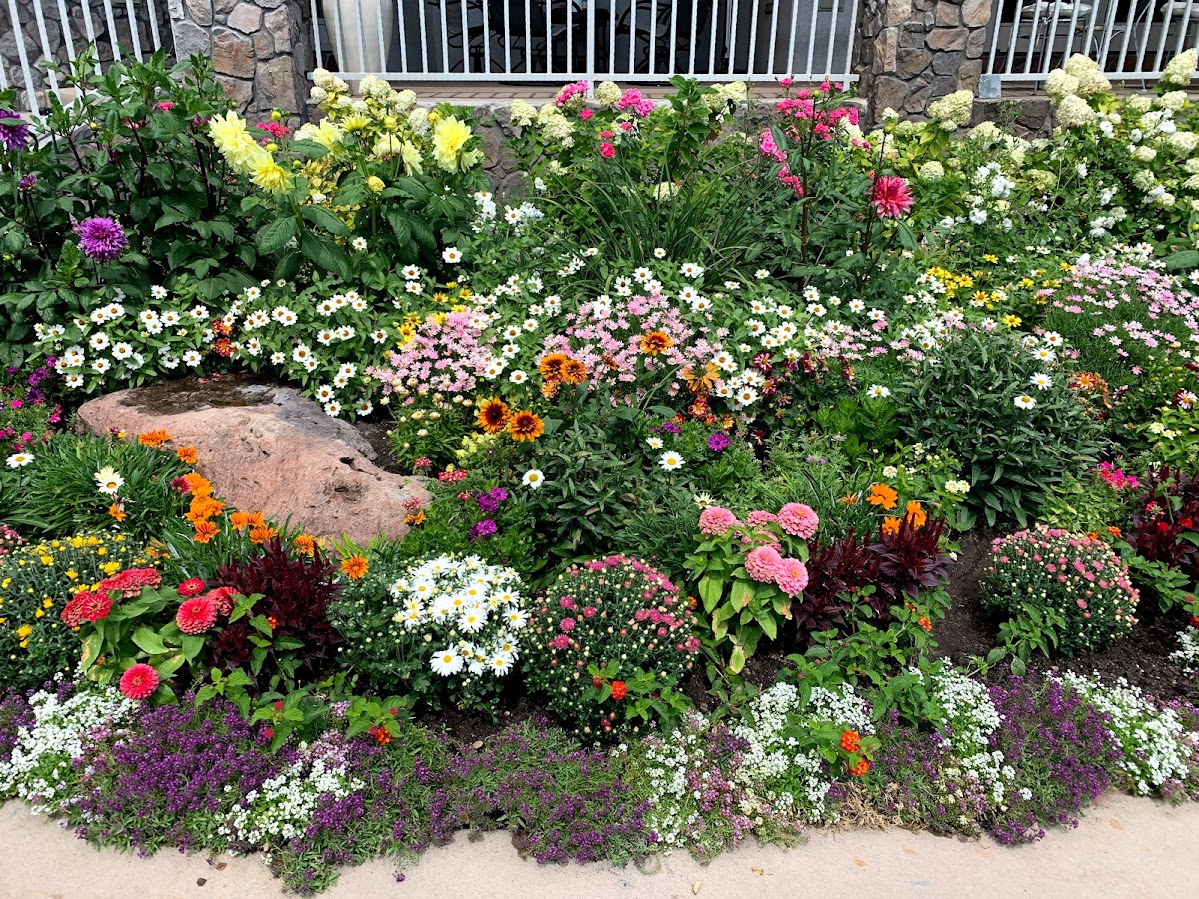 Gardens for Style, Function, and Color
We see a customer's outdoor space as a three-dimensional canvas waiting to be filled. A big part of that is arranging and maintaining plants of different colors, textures, sizes, and shapes to create a beautiful environment.
We incorporate functional elements as well as artistic design in these creations. There will be shade where it's needed, not only to make sitting areas comfortable, but to provide certain plant beds with the right combination of sun and shade. Shrubs serve as privacy barriers or border accentuators for property lines or pathways.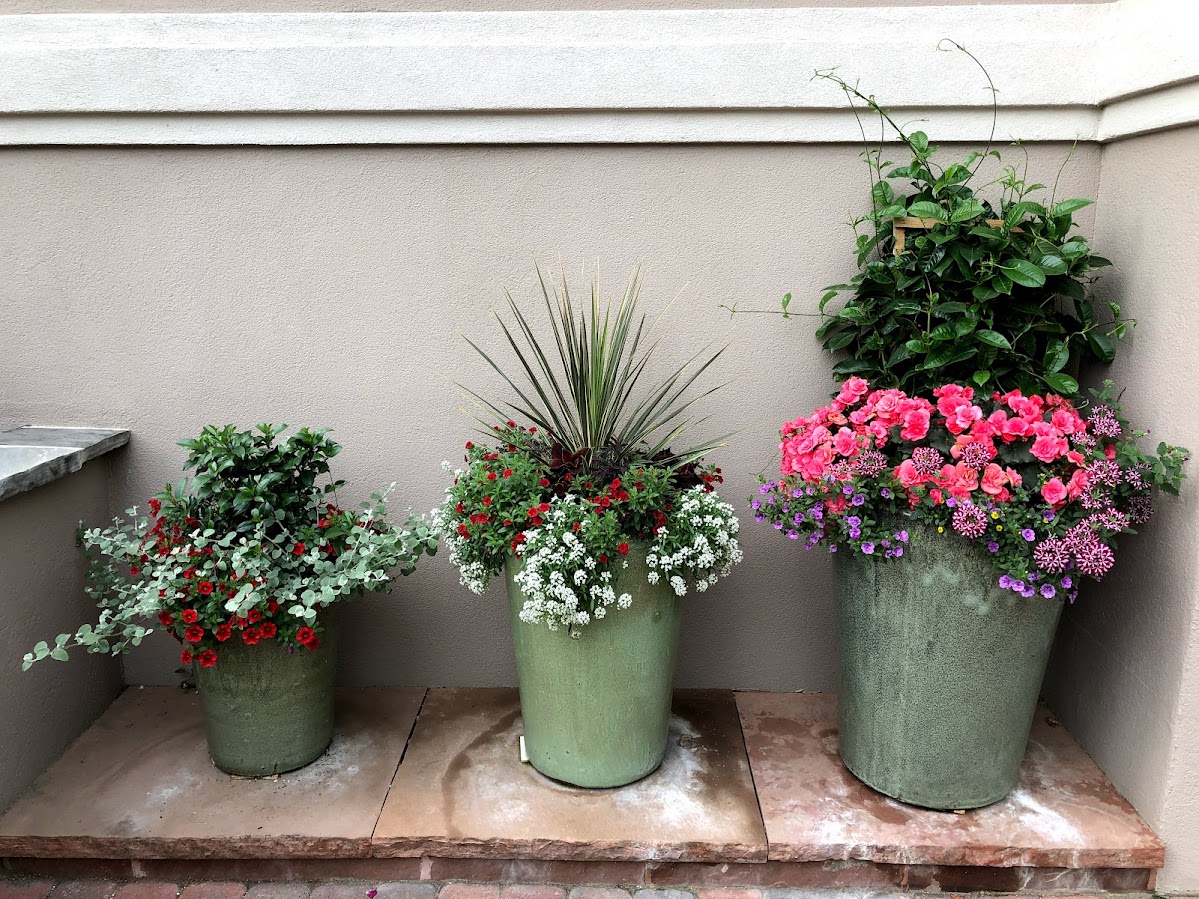 Setting the Garden up for Success
Horticulture is the art of understanding the preferences, cycles, and peculiarities of various plant species and how they interact with their environment.
Our horticulturists consider environmental factors like sunlight, soil, wind, drainage, and natural precipitation as they create sustainable micro-ecosystems. These gardens are much more likely to flourish in Colorado's unique climate, with its periods of drought and wind interrupted by gully-washing rainstorms and overnight snowfalls.
Three-Dimensional Gardening
We love how hanging pots pull your eyeline up from the lawn and garden level and lead you to beautifully shaped trees, shrubs, and hedges. Careful branch trimming will help train a tree to maintain a symmetrical canopy that's healthy throughout.
Similarly, careful hedge and shrub pruning not only provides clean lines and shapes but ensures growth is occurring throughout, not just on the outer edges.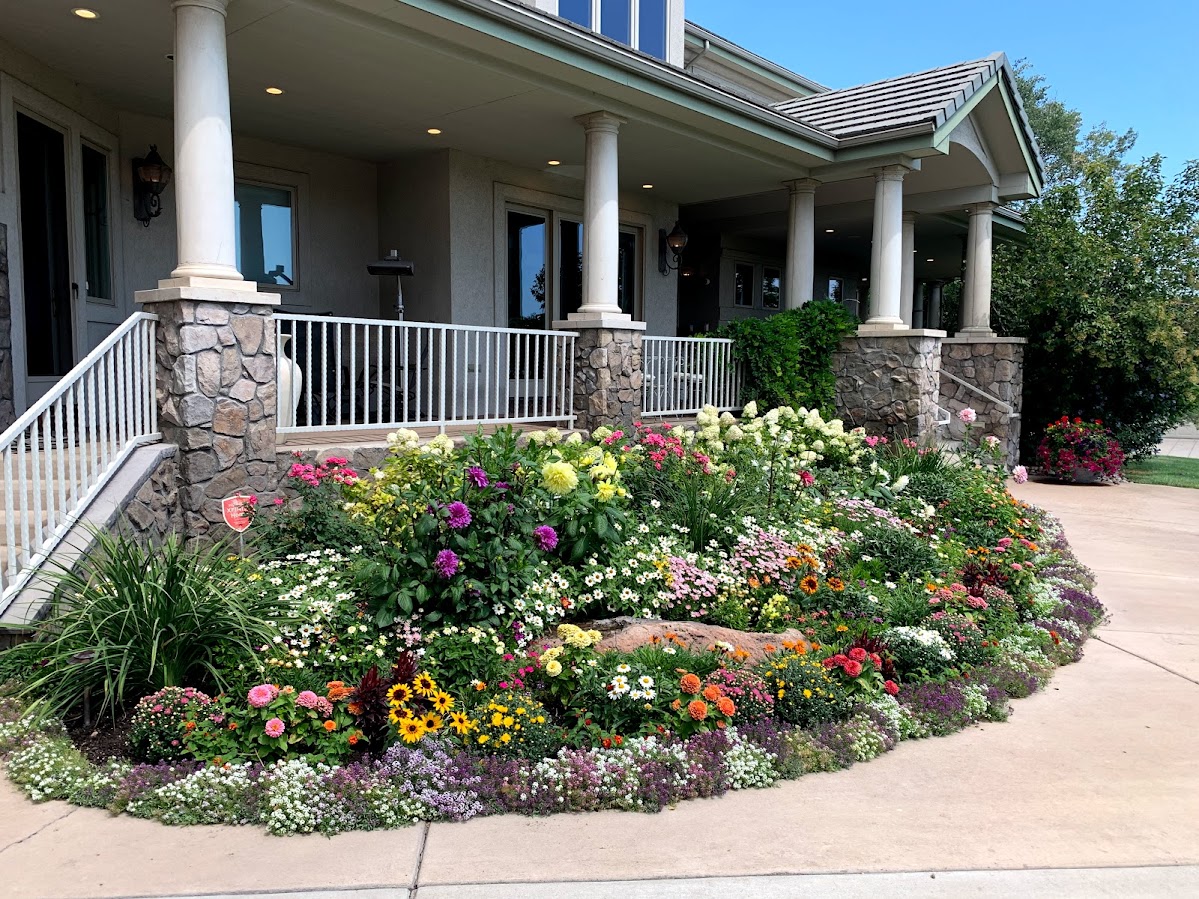 Our Customized Approach to Garden Design
Anyone can plant flowers. We go the extra mile with: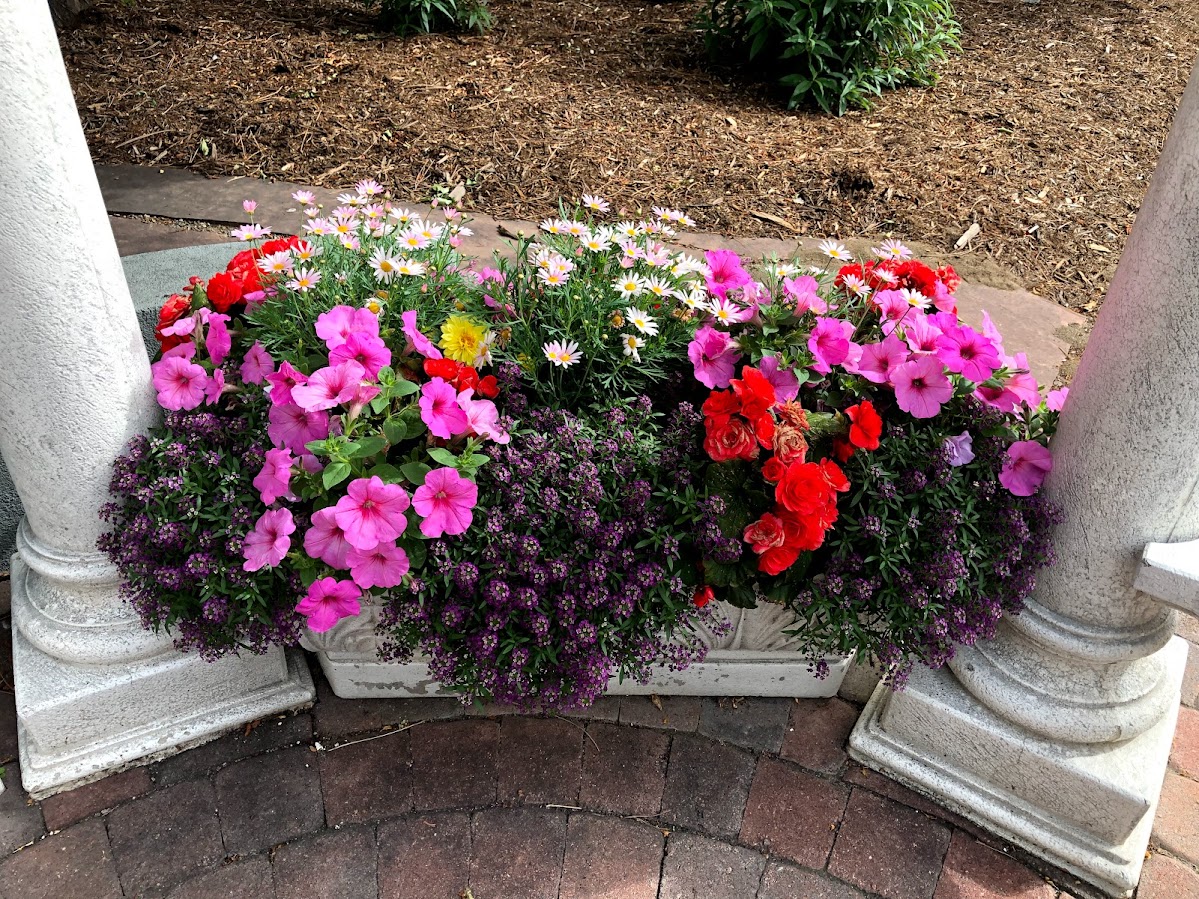 Custom Garden and Horticulture Services from Helm Gardeners & Landscaping
Aeration and power raking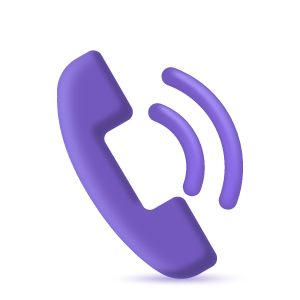 Make Your Dreams a Reality
If you're ready to achieve the lawn or garden of your dreams, or if you want to keep you outdoor space from becoming a nightmare, give us a call today at 303-274-4356.